Coconut oil is a known superfood and a cure-all for skin care and hair care problems. If you've ever found yourself in a fix, whether for having dry or rough hair or too much hair loss, coconut oil always has the solution. While the oil promotes hair growth and has a myriad of benefits, the most prominent reason for its use in the hair care industry is its effectiveness when it comes to hair loss.
Coconut oil prevents hair loss like no other and is readily available in the market. Coconut for hair loss has been promoted by not only our ancestors but also experts and scientists. So, you know that coconut oil is good for hair loss, but you also need to be aware of the practices that can cause damage to the hair and the most effective way to use coconut for hair loss. In this blog, we detail all the essential information that will help you use the oil efficiently to get robust and healthy hair.
Daily Grooming Practices That Can Damage Your Hair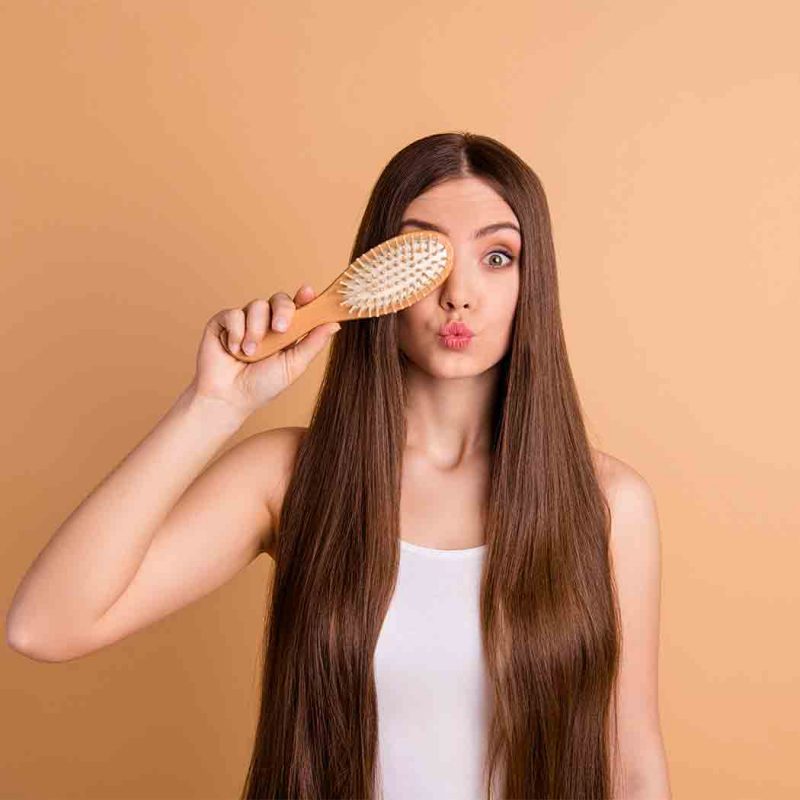 Before learning how to prevent hair loss, you need to know the root cause of the damage in the first place. This will help you gain better results and make coconut oil good for hair loss reduction. When it comes to hair damage, the most prominent causes are heat damage, the colouring of hair and using too many styling products. All of these can be harmful to your hair if you indulge in them too much or if you don't take preventative measures such as moisturising your hair, using sulphate-free shampoos, etc.
But these aren't the only reasons why your hair is being damaged. Sometimes, the reasons can be simply combing or washing your hair too much. Reasons out of our control, such as taking a lot of stress that causes hair fall or hormonal changes can also be a cause. Medication, the food you eat and even fluctuations in weight can be major issues. Regardless of whether it's a situation you can control or not, coconut oil can aid in taking preventative measures and encouraging regrowth of hair, but you must identify the cause.
Why Is Coconut Oil Better at Protecting Your Hair Than Other Oils?
You might be tempted to use other oils from time to time, but there's a reason that coconut for hair loss has braved the passage of time. The oil is rich in proteins that bind the hair strands together and help them weather the storm of heating products and chemicals. It is also a lot like the natural sebum that your body produces, making it compatible with all scalps. Another reason why coconut oil good for hair loss is that it contains MCTs (Medium Chain Triglycerides) like lauric acid, which is easy to absorb and penetrates deep into the shaft of your hair, acting as a deep conditioning product.
Aside from being 100% natural, the goodness of coconut does not stop at the benefits mentioned above. The oil has natural advantages such as its anti-inflammatory properties or anti-fungal and anti-bacterial components that play a part in fighting away unwanted particles and infections, making your scalp a healthy place for hair to stay. Lastly, massaging your scalp with coconut oil promotes blood to circulate in that area, hence, activating your roots and promoting hair growth.
Learn How Rubbing Oil Before or After Washing Helps Prevent Damage
We've always been told to put oil in our hair before we gear up for a hair wash. This is a practice that is very much embedded in scientific reasoning. Our hair is the most vulnerable when it's wet because the hair shafts are made up of scales that are easier to break or damage when they absorb moisture. Using oil prevents too much water from being absorbed and acts as a protective layer for when we need to brush out our hair.
Using coconut for hair loss, especially before and after a wash, when your hair is most vulnerable, is an excellent way to reduce the amount of hair fall. The oil is also soaked completely in your hair, which allows it to soak in the nutrients completely.
Coconut Oil Could Help You Grow Your Hair Longer
Not only can coconut oil cause hair loss reduction, but it can also help you grow your hair longer, stronger, and smoother. While prevention of hair loss itself is a great way to encourage growth and thickness, coconut oil goes above and beyond. Some of the ways in which coconut oil helps us grow hair longer are:
The oil is rich in protein, which helps the hair strands bind together and form a stronger, lasting bond. This means that you will have a better foundation for growth.
Coconut oil acts as a natural moisturiser because of which your mane is encouraged to grow and stay nourished.
Since coconut oil acts as a protective layer on your hair, it prevents any damage caused by external factors such as heat, UV rays of the sun, wind, or dust. This means that your hair has more room to grow without being interrupted.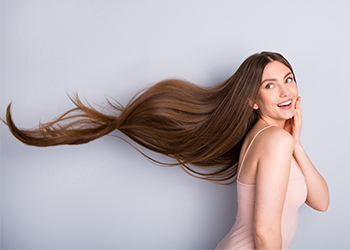 Other Benefits of Coconut Oil for Hair
If all the above benefits don't have you convinced that coconut oil cause hair loss reduction and are good for hair, you must know that is not the end. Coconut oil can be used as both virgin coconut oil for hair loss as well as refined. Virgin coconut oil for hair loss is much more effective for brittle hair or hair that is sensitive to external factors. You can also use coconut oil to prevent or eradicate an infestation of lice on your scalp. It also acts against dandruff so that your hair remains free of fungal and bacterial accumulation. Lastly, it's a significant deterrent to UV rays, which can be harmful to your mane. If you spend too much time in the sun, add a bit of coconut oil to your hair regimen to keep your hair from falling.
Does Coconut Oil Have Any Negative Effects on Hair?
While coconut oil has largely shown good outcomes when used on hair, you cannot completely eliminate the possibility of a bad outcome. However, in most cases, this is simply because the oil does not work for your hair type and the reason why your hair is falling remains undeterred.
However, you must exercise caution with the amount of oil that you put in your hair. Before you shower, you can normally massage your hair with it and let it act as a deep conditioner, but if you're using it for daily use on dry hair, ensure that you use only a few drops. This is because it can leave your hair greasy, therefore increasing the risk of your hair being weighed down and falling. You might also consider that coconut oil cause hair loss when used in excess on fine hair. If you use too much of it, it can also cause build-up on your scalp, which is the very thing you're trying to avoid. In most cases, you can avoid this by reducing the amount and applying from the midsection to the tips, but with fine hair, even this may not be enough. In these cases, consider virgin coconut oil for hair loss prevention.
How to Use Coconut Oil for Beautiful Hair
Now that you're fully aware of the benefits of coconut for hair loss prevention, it's time to maximise the outcome. This can be done by using the right techniques to apply coconut oil to your hair. Ensure that you take only the amount that is recommended for your hair type and use any of the below methods to apply the oil to your hair.
1. Before and After Hair Wash
You can use coconut oil to protect your hair from damage when it's wet. This is done when you massage coconut oil into your scalp before hair wash and leave it in for 15-20 minutes or overnight. You can also apply it from the mid-section to the ends of your hair after the hair wash so that you can safely detangle your hair without breakage and excess loss.
If you want to opt-out of using chemical conditioners and switch to a more natural solution, you can make use of coconut oil. Simply heat a bit of oil in a container and use it in the same way you would use a conditioner. You can skip the after wash routine if you opt to use coconut oil as a deep conditioner.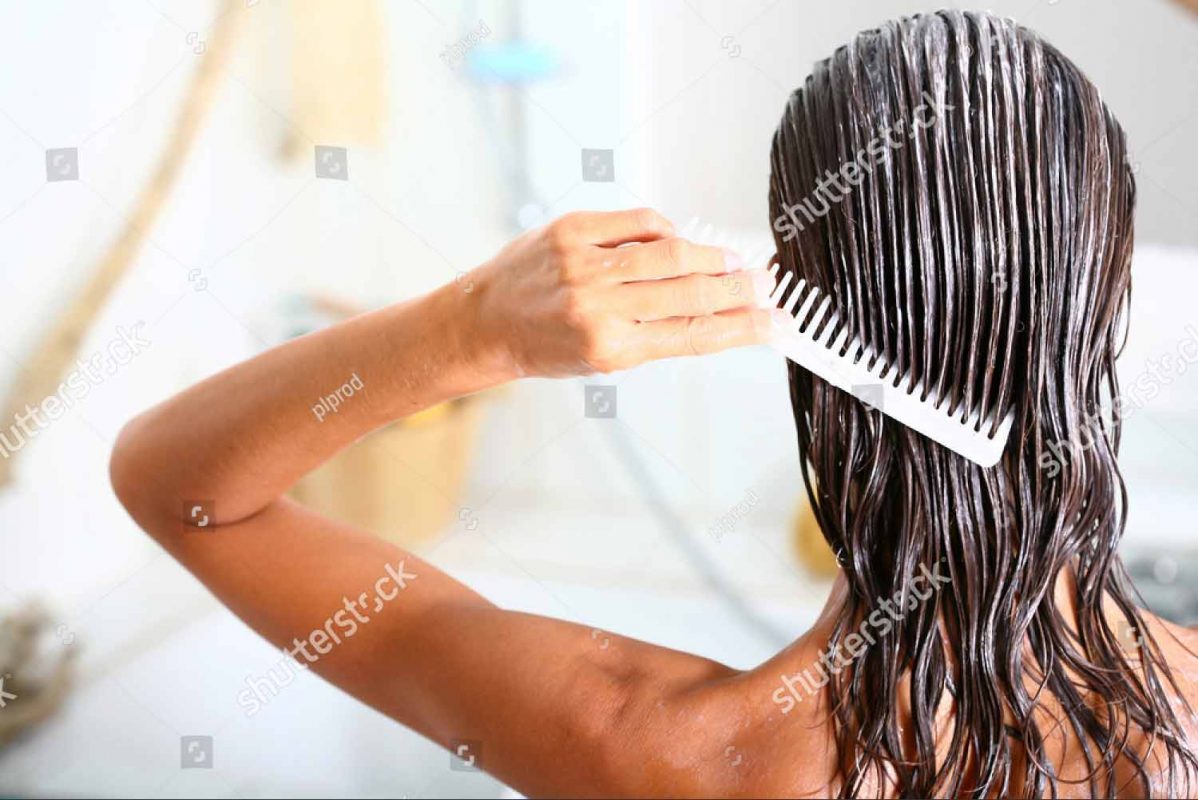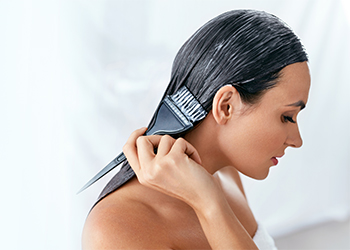 Coconut oil is often used as a hair mask and mixed with other ingredients to encourage nourishment. You can use aloe vera and coconut oil for hair loss prevention by simply making a mask and applying it to your hair.
4. Scalp Treatment and Everyday Use
While aloe vera and coconut for hair loss prevention can be used as a mask, you can also use it as a scalp treatment to reduce dandruff. You can also use coconut oil to apply a thin layer of protection every day so that you can live your life without any worries.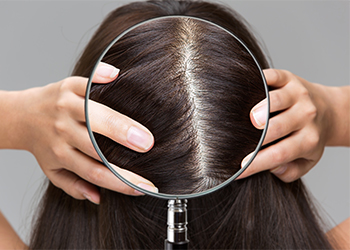 Parachute Advansed hair oil and other hair care products in the same range contain coconut as their base ingredient. These products are perfect for reducing hair loss and encouraging the growth of a shiny and smooth mane. If you're looking for coconut oil, look no further and replace your chemical-induced products with a bottle of Parachute Advansed.
Frequently Added Questions
Can I use coconut oil on my hair every day?
Yes, you can use coconut oil on your hair every day. However, you must ensure that you don't use it in excess as this can lead to a build-up of oil and do the opposite of what you intended to use the oil for.
Can coconut oil stimulate hair growth?
Coconut oil is one of the primary products that stimulate hair growth and allows you to grow and maintain a healthy and long mane. The protein content and lactic acid in coconut oil cause hair loss prevention and let your hair have strong roots.
How fast does hair grow with coconut oil?
While the statement- coconut oil good for hair loss prevention- is true for most hair types, you must be patient in your journey to great hair and let coconut oil cause hair loss prevention work its magic. On average, it may take about three months to see precise results in the health and length of your hair.
Wrap-Up
If you are planning to shift to coconut for hair loss, or use virgin coconut oil for hair loss, ensure that you have all the details before doing so. When it comes to robust and healthy hair, it is essential to create a regimen that works for you and not for everyone else and make sure to give your hair the time and space it needs to adapt to healthy growth.
Explore our blog section to read more about topics such as Health Benefits of Coconut Oil, Benefits of Coconut Oil for Skin, Is Coconut Oil good for Face, Is Coconut Oil good for Acne and so on to get rid of Hair Loss.