Going Flake-Free
Dandruff is annoying and embarrassing but thankfully not long-lasting when treated properly. The good news is there are a lot of natural dandruff treatments you can apply. Once you choose your preferred anti dandruff treatment, you'll be well on your way to wholesome dandruff removal with the proper means to remove dandruff from whatever hair type.
For better hair days and the best treatments for dandruff, if you don't have your Parachute Advansed natural hair oil with coconut oil and Vitamin E solution to help prevent and reduce dandruff and hair fall, you can't go wrong with the following natural dandruff treatment.
Here's a list of DIY dandruff treatment
1. Coconut Oil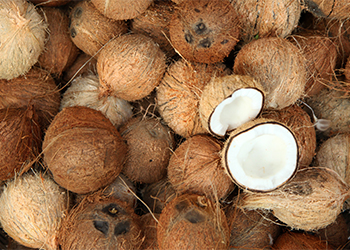 Coconut Oil is a great treatment for dandruff, as it digs deep into the roots of your hair, providing a natural coating to maximize protein retention. This is a great way to keep skin and scalps hydrated.
What You Need:
Use 1-2 tablespoons of Coconut Oil
What To Do:
Lather the virgin coconut oil gently and thoroughly through your scalp and hair
Leave it in to soak for at least an hour before washing it away with a mild cleanser
Use conditioner
When to Apply:
Do this at least two times a week
2. Aloe Vera
Aloe Vera is known to be an effective scalp treatment for dandruff as it effectively reduces irritations to the scalp common with Dandruff, like itching and flaking.
What You Need:
Stalk of Aloe Vera
What To Do:
Remove Pulp from stalk of Aloe Vera
Apply thoroughly into your scalp and hair.
Let soak for 45 minutes
Rinse with water
When to Apply:
Do this three to four times a week to get the maximum benefit for treatment for dandruff.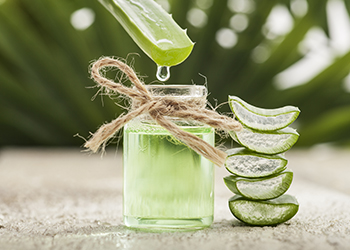 3. Stress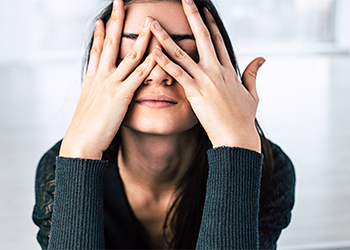 How can you stop hair fall? a healthy body translates into healthy hair. When you have a good workout, you balance your hormones and bring peace-of-mind to yourself, which reduces stress and benefits your hair.
What You Need:
Motivation
What To Do:
Half an hour of cardio, like riding a bicycle around town or in stationary, running or jogging, skipping ropes or speed walks.
When To Apply:
Whenever you can
4. Omega-3
Omega-3 fatty acids are vital to helping reduce inflammation and restoring skin health. Deficiencies may cause dryness of skin and hair along with dandruff. Fatty fish rich in Omega-3 fatty acids like salmon, trout and mackerel are great sources of nourishment and are considered dandruff best treatment. You can also try fish oil supplements or increase your intake of flaxseed, chia seeds and walnuts.
What You Need:
Foods rich in Omega-3 Fatty Acids.
What To Do:
Cook and/or consume in moderation
When To Apply:
At the times of your choosing, in moderation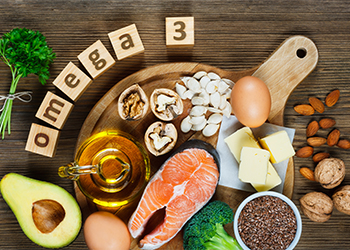 5. Diet

A lot of times, dandruff is caused by an increase of nutritional deficiencies. A healthy diet is key for a healthy head of hair. Keeping a healthy diet means having a permanent treatment for dandruff.

What You Need:

Foods rich in Vitamins A, B, C, D and E, Iron, Protein and Fatty Acids.

What To Do:

Cook and/or consume in moderation

When To Apply:

At the times of your choosing, in moderation
Frequently Added Questions
What Can I Eat to Stop Dandruff?
Foods rich in Omega-3 Fatty Acids or Probiotics like Salmon, tuna fish, peanut butter, flaxseeds, extra virgin olive oil, canola oil, avocado, walnuts.These foods help in dandruff and hair fall treatment.
Does Hair Trimming Reduce Dandruff?
Trimming your hair does not reduce dandruff as the irritation occurs along the scalp. Shaving your head however, does. Shaving removes the hair follicles the dandruff clings to and removes the top layer of skin which is mostly made up of dead skin.
How Can I permanently Get Rid of Dandruff?
While Dandruff may return over time if proper hair care is not well maintained, there are some great natural home remedies you can try to get rid of a particular case and these remedies can also be used as an overnight treatment for dandruff, like aloe vera, tea tree oils and apple cider vinegar.
Before Heading Out:
Dandruff causes itchy, flaky skin on the scalp and can impact your self-esteem and self-confidence. While there are many natural home remedies to treat dandruff and are considered dandruff best treatment, not all home remedies work for everyone. We recommend that if you suffer from an underlying skin condition or are experiencing severe dandruff and hair fall, to consult a medical professional before trying a new natural remedy as they would be more useful in giving solutions for hair treatment for dandruff.
Explore our blog section to read more about topics such as causes of dandruff, Natural Home Remedies for Dandruff & Hair Fall, and so on to treat your hair problems such as dandruff effectively and make your hair thicker & stronger.