1. Introduction
Luscious, thick and healthy black hair has always been a huge head turner, confidence booster and something to envy about. Don't we all admire the shiny smooth locks we watch on the big screen advertisements, while we take a look at the limp locks that we have?  You toss your hair in a messy bun while you lounge on the couch, and all the while you're wishing that making heads turn was that simple.
Let's wipe away those clouds of doubt now, shall we? Wait, are you wondering to skim past through this as you would to one of those enviable healthy hair advertisements? Now that is where the problem lies! Anything enviable requires love, care and nourishment, and skimming and skipping through your hair care routine results in this messy, knotty, dull, grey and lifeless hair.
Do we have a solution with tips on how to maintain black hair? 100 %. So sit back and collect these golden pieces of wisdom that we have to share to help you achieve strong, lusciously gorgeous black hair.
2. What makes hair black?
The answer to this is MELANIN. Heard this term before? Haven't we all? Yes, it's the same substance that makes our skin colour fairer or darker.
The same applies to our hair too. Every single strand of your hair contains a certain number of pigment cells that produce melanin which imparts every strand it's colour.
Notice how some people have naturally healthy black hair and some have brown and a few of us with salt and pepper hair. Melanin, simply melanin.
3 . Natural hair dyes to keep hair black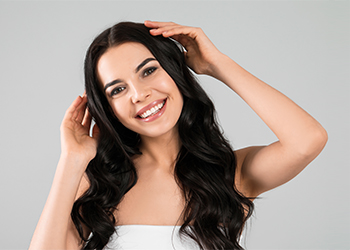 Nothing can be ruder than that one strand of grey hair that sticks out crushing down your confidence. What's more? Just when you think of cutting that one strand away you discover hidden strands of grey. Sigh! There are plenty of tips for dying hair black and quick chemical dyes available in the market but we handpicked some trustworthy natural hair dyes for you. Take a quick look and decide what works best for you from the guaranteed options we have for you.
Caffeine lovers are sure to love this simple natural black hair care tip to coat away your greys. Brew a hot cup of dark roasted coffee and add to this 2 spoons of grounded coffee powder and half a cup of leave-in conditioner.
Apply this mixture to clean, damp hair and leave it for an hour. Secure hair in a shower cap to avoid any drip. Wash away with cold water and Voila! Your grey hair is coated in a lovely dark shade that blends beautifully.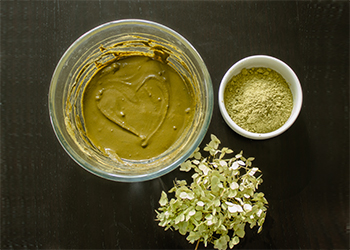 One of the most popular and widely preferred natural hair dye and black hair tips for natural hairis Henna. Along with coating your greys, it gives a beautiful vibrant colour, makes your hair smooth, healthy and lustrous. It is super simple to prepare this paste and by far the most long-lasting when it comes to dye your hair.
Mix henna powder and water in a 1:4 ratio to form a thick paste. Now, divide your hair into sections and pack on this goodness. Leave for about 2 hours and wash off to reveal shiny, lustrous black hair.
False daisy also popularly known as Bhringraj, is a trusted ingredient used in Ayurveda and the best for your hair because not only does it take care of dyeing your hair it comes with plenty more nourishing qualities and also boosts hair growth, fights dandruff, slows greying and promotes relaxation and sleep.
All you need is a tablespoon of false daisy + two tablespoons of coconut oil, heat this mixture on low flame. Now massage this mixture into hair and scalp and rinse it off after 1 hour, repeat 2-3 times for a week for best results.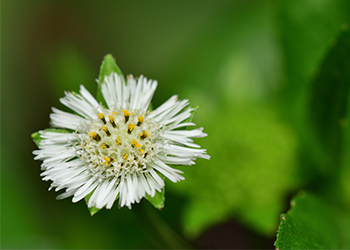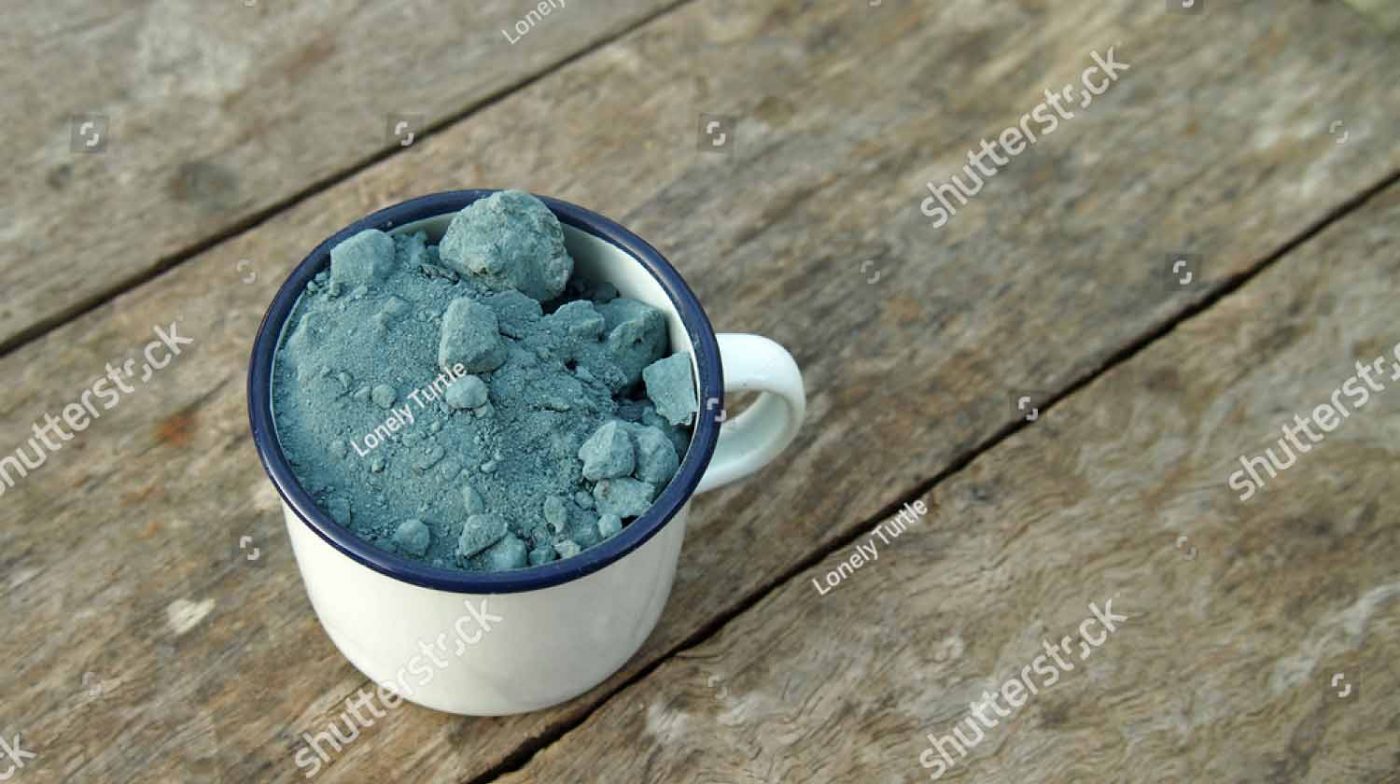 Indigo is the most natural hair dye if you are wondering how to maintain black hair in the safest way possible. Indigo powder mixed with henna is a combination abundantly used to get shiny black hair. Though it has a blue pigment, it gives a lovely dark black/brown colour to hair when mixed with henna.
All you need to do is mix the indigo powder with some warm water in a bowl and apply it to your tresses. Now apply henna on your hair and cover your hair in plastic wrap for 2 -3 hours. Rinse it with cold water and make sure you rinse until the water runs clear.
4 . Tips to keep hair black
We share some precious pearls of wisdom and trusted black hair growth tips with you. Maintenance is the key, and it's important that you have a hair care regimen and follow it religiously.
* Applying oil regularly:
The secret to rich healthy, glossy, shiny dark black hair lies in oiling it regularly. Your hair goes through a lot of exposure and damage resulting in them losing its lustre, making it dull brittle and grey. Nourishing your hair with warm hair oils like coconut, olive, almond or castor works wonders not only for your hair but the relaxation of the mind and soul too.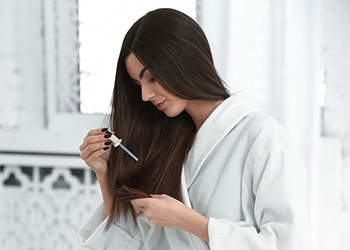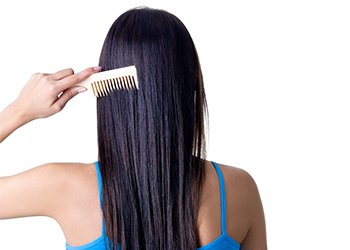 How often do we find ourselves just tossing our hair in a messy bun? Pretty much every time right? Because that is the easy way out for the time being but remember this just makes it worse in the long run. You need to comb your tresses to remove any tangles and knots to prevent further breakage. Also, think about the time you will save every single day if you comb and keep it tangle-free and healthy. This is probably the easiest way of taking care of black hair.
* Avoiding excess shampoo:
You would generally think it is cleansing your scalp but if done excessively, shampoo can strip your hair of its natural oils and result in damage. Ensure you use a gentle shampoo and don't wash your hair more than 2 times a week. This helps you maintain the right balance and provides natural shine.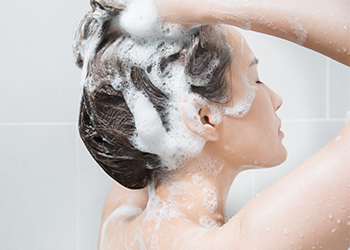 Frequently Added Questions
Can white hair turn black again?
Yes, it is possible if it has happened due to external factors. Greying happens because of many factors like stress, poor unhealthy diet, exposure to pollution, etc. It can be temporarily fixed with hair dyes if greying has occurred due to ageing.
Which oil is best for black hair?
Always go with a trusted brand like Parachute hair oil for taking care of black hair. Parachute is a brand that has won the trust of millions across the world and is a brand that has made its mark in our life from early times.
Parachute understands your concerns and ensures to pack in the best nutrients for your hair. Think of it as love packaged in a bottle.
Along with the traditional trusted pure coconut oil, Parachute has included a wider range known as the  ParachuteAdvansed hair care range, which has some trustworthy and purity-packed ingredients, giving you guaranteed results. Parachute Advansed hot oil therapy works wonders and so does the Ayurveda range. Make sure to check this trustworthy range because it delivers on its promises and more.
6. Conclusion
With these treasured tips for black hair that work 100 % for all hair types, you are guaranteed to get healthy, luscious naturally black hair. Love your hair with a little special regimen and your hair will reward you back, making heads turn when you enter and compliments pouring in for your crowning glory.