Getting To Know different types of Dandruff
Dandruff, is a scalp condition that causes flaking and, at times, itchiness. It is not contagious or serious but it is irritating, embarrassing and problematic in that its symptoms tend to return. There are different types of dandruff on the scalp that can occur and before learning how to stop dandruff naturally and hair fall in general, we must understand why dandruff happens to long hair and short hair alike.
1. Dry Skin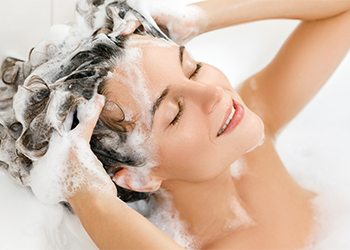 Especially in the colder, winter months, hair tends to get drier so one of the best ways on how to stop dandruff is to moisturize properly, as it is key to maintaining flake-free hair.
2. Lack of Shampooing
Though too much may cause problems, a lack of shampooing may cause a buildup of oils along your scalp triggering a flow of dandruff. Simply shampoo in moderation and frequently enough to breakdown the greasy residue accumulating on your scalp.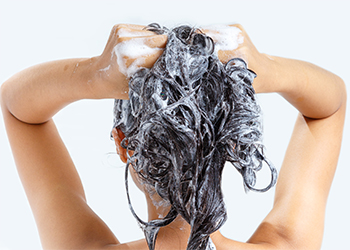 3. Allergies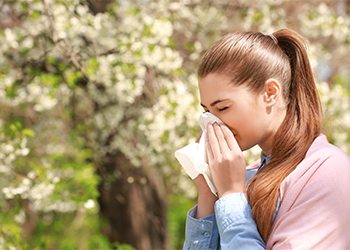 It's not just the change of seasons that can activate reactions. Try changing up your products to more sensitive offerings if you notice irritation or feel soreness. In some cases, there's no pain without gain, so you may have to try a process of elimination to find the source.
4. Medical Condition
Seborrheic Dermatitis is a chronic medical condition that affects the areas of the body where there are oil glands, like the scalp. It is commonly characterized by dandruff as well as redness and looks similar to other typical skin diseases like psoriasis, eczema or a simple allergic reaction. For severe cases consult a medical professional or for lighter cases try change up your skincare routine.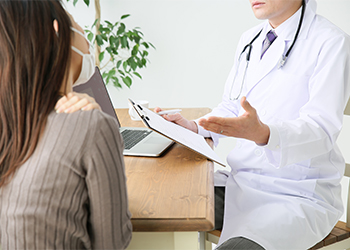 5. Abundance of Yeast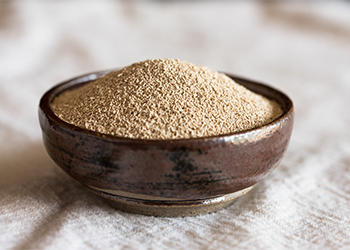 We all have a fungus called Malassezia that lives on our scalps and skin. In some, it may cause a sensitivity in turn resulting in dandruff. Like seborrheic dermatitis, it can trigger other skin conditions like psoriasis and other types of dermatitis. For severe cases consult a medical professional or for lighter cases try change up your skincare routine.
Once you have singled out your particular cause, you can start looking into how to stop dandruff permanently and naturally.
6. Coconut Oil
Natural coconut oil is the solution for how to stop hair fall and dandruff as it hydrates the scalp and prevents dryness and flakiness in its bid to help you get rid of dandruff. Much like Aloe Vera, it too also boasts numerous antimicrobial and antifungal benefits. Gently massage organic coconut oil into your scalp and leave for a few hours.
Rinse using a mild shampoo, we recommend Parachute Advansed.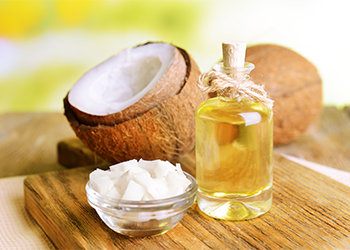 7. Fenugreek Seeds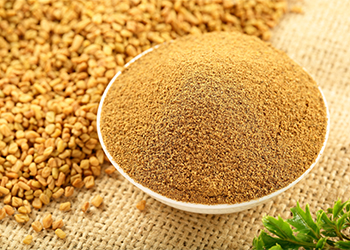 Fenugreek seeds are rich in protein, strengthen our roots and provide ample moisture for our scalps in turn, preventing dryness, hair fall and dandruff. Soak fenugreek seeds overnight then grind into a paste. Apply by massaging into the scalp and hair and let it sit for 15 – 20 minutes. Rinse using a mild shampoo.
8. Baking Soda
Baking Soda is the perfect answer on how to reduce dandruff and hair fall as it's an effective remedy to combat dandruff. Simply dampen your hair and sprinkle a handful of baking soda onto your scalp and massage thoroughly. At first, it will seem as your scalp is drying up, but this is normal for it to enact the essential oils it triggers.
Rinse with water.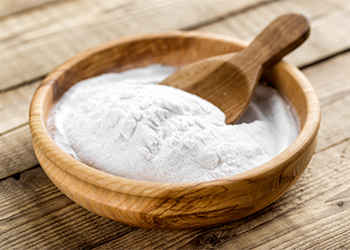 9. Apple Cider Vinegar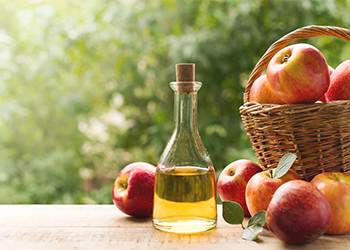 Apple Cider Vinegar is an effective natural remedy to get rid of different types of dandruff as it is acidic, it helps in removing dead skin off of the scalp. It also thwarts the growth of fungus.
Put 2 tablespoons of Apple Cider Vinegar in a cup of water then wash your hair per your usual shampooing regiment. After shampooing, Pour Apple Cider mixtures onto your hair for the final rinse.
Before Heading Out:
There are different types of dandruff but all types of dandruff cause itchy and flaky skin on the scalp and can impact your self-esteem and self-confidence. The question is how to stop getting dandruff permanently?While there are many natural home remedies to treat dandruff, not all home remedies work for everyone. We recommend using Parachute Advansed as it helps in treating different types of dandruff on scalp. So, if you suffer from an underlying skin condition or are experiencing severe dandruff and hair fall, please consult a medical professional before trying a new natural remedy as they will give you more impactful solutions on how to stop getting dandruff.
Explore our blog section to read more about topics such as Does dandruff causes hair loss? Is Coconut Oil hair treatment the best hair treatment? Home Remedies for Dandruff and Hair fall, Which is the Best dandruff removal oil & so on to get rid of hair problems naturally.