Winter may bring us seasonal joy and our skin a respite from the sunny days, but it comes with its own demons. The cold, harsh winter temperatures can do a lot of damage in the little time it is here and leave us to pick up the pieces for the rest of the year. During this season, our skin can get excessively dry and papery and the sudden onslaught of artificial heating after a cold morning outside can wreak havoc as well.
To combat this, it is important that we take our skincare up a notch. Learning how to keep the winter dry skin at bay and get soft, smooth skin with an easy routine of cleansing, moisturising and nourishing is one of the best things you can do for your skin. Here are some remedies for dry skin in winter that are easy to follow for all skin types and that make the perfect skincare routine.
How to get rid of dry skin in winter?
Don't take super-hot (or long) showers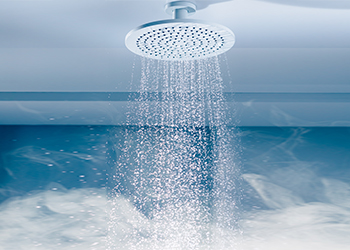 A warm bath on a cold day may sound like your definition of heaven, but it's a nightmare for your skin. Hot water baths, especially long ones, evaporate the natural hydration stored up by your skin. This means that your skin doesn't have the little humidity that it had stored, and shrivels up more. If you take long showers, this effect is doubled and has a negative effect on your skin. Make sure that you keep your showers under 10 minutes and if you can't handle the blast of cold water, shift to lukewarm showers.
To get rid of dry skin in winter, you can also switch your soap to body cleansing or bath oils. These supply moisture and act as a protective barrier for your skin. You can choose oils containing soybean or castor for optimum results.
Use a thicker moisturizer or skincare oil in the winter
After you step out of the shower, ensure that you're not using your harsh towel that absorbs all of the moisture, and switch to a softer fabric. Settle into your morning routine but make sure to change up your go-to moisturiser with one more suited for your winter dry skin. If you normally use lotion, shift to a balm or cream since your skin needs more hydration at this time and those products provide exactly that. You can also use moisturisers containing lanolin, silicone or natural oils to increase their effectiveness on your skin. You can also make use of oils such as argan oil or coconut oil to pack in the moisture, especially if you're heading out for the day.
If you're applying the moisturiser on your face, you can first put a coat of serum containing hyaluronic acid or glycerin to pack in the natural moisture on your skin.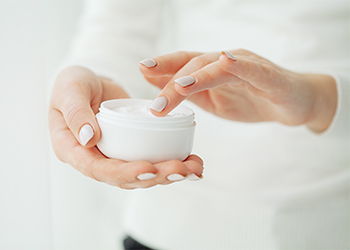 Moisturise multiple times a day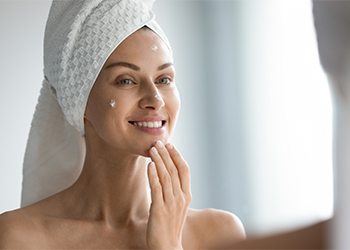 If you think just moisturising once in the morning will do the trick, then you're wrong. Dry skin in winter can be a pain to get rid of and will take a lot of your patience, and a little effort. To ensure results, you need to keep moisturising throughout the day. You can switch from a balm or oil to a hydrating body cream or lotion if you prefer. While you do this, don't forget that your night-time routine matters just as much because the skin gets time to really repair itself while you sleep. Put night cream on your face and body to say bye to the winter dry skin and pack in the moisture with some socks and fuzzy, and soft clothes to sleep in.
Wash your face once per day
Don't excessively rub your face or even wash it too much during winter. This may not seem like something that affects your skin, but it can really suck the moisture out and dry up your face. For dry skin in winter, it is also best to not use harsh cleansers that strip your face of its hydrating serums. So, switch from gel or foam-based cleansers to cleansing oils or micellar water. Any cleanser that doubles up as a makeup remover is gentle on your skin and will get you through your day with a clean and hydrated face. If you already have dry skin, you can also use butter-based oils like shea butter to cleanse your face while adding an extra layer of moisturiser.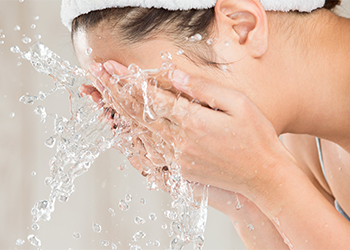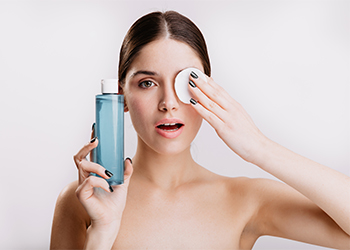 Alcohol is a dehydrator, and that is especially true in the case of your winter dry skin. The astringents in toner are often made with alcohol to keep you fresh when you've been out in the sun all day long. In the winter months, your skin requires the moisture that the toner dries up. To apply winter skincare for dry skin, switch your routine toner with a face mist. This will still keep you fresh while also keeping your skin hydrated throughout the day. You can also make a mask with water and glycerin and apply it for 10 to 20 minutes to achieve similar refreshing results.
With dry skin in the winter comes the onslaught of peeling or cracked skin that may sometimes itch. If you depend on your exfoliator, it's time to stop that habit as it will only make things worse. An exfoliator can make your dry skin itch and even make parts of it red as your skin is much more sensitive during winter. You should especially stay away from harsh exfoliants like sugar and salt or strong acids. Instead, choose a fruity scrub or a gentle peel mask with lactic acid to get the job done.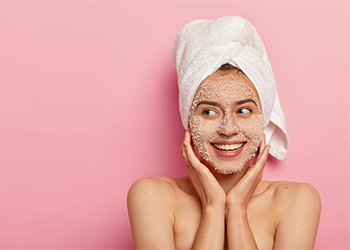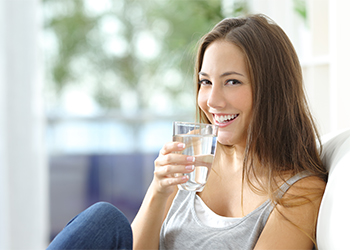 Drinking lots of water can help your skin cells regenerate faster, which is directly related to the drying up of skin. When you drink a lot of water, you activate these cells that hydrate your skin and keep it from getting affected by the harsh winter. Ideally, drinking 8-10 cups of water, tea or unsweetened beverages can do the trick, but remember that caffeine and alcohol dehydrate your body. For this step to really contribute to your skincare, you need to keep your body from getting dehydrated. However, overhydration is not going to help in any way.
Dry skin treatment in winter should not be limited to your face and body. Don't forget the skin on your lips needs special care during this time too. In fact, that skin is a thinner layer and therefore, need extra care as it's more susceptible to dryness. Even speaking or breathing through your mouth can cause it to dry up and tear! To keep your lips supple and pink and to create a barrier from external factors, make sure to use a thick, hydrating lip balm as frequently as possible.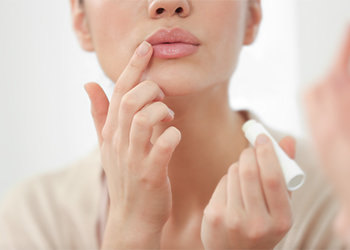 Add an extra layer for skincare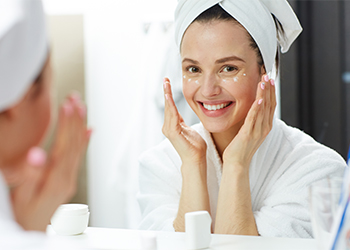 If you think that all the above tips are not going to cut it, grab a hydrating ointment to put after your morning and night routine. Wait till your skin absorbs all the other products before you apply the ointment. This will not only seal in the products but also provide an additional barrier for your skin, to keep it fresh and glowing, even in winter.
Frequently Added Questions
How do you get rid of dry skin on your face in winter?
During the winter months, it is important to pay extra attention to your skin to keep it revitalised. Dry skin is one of the most common problems that your skin is plagued with during these months. You can opt to use any of the above mentioned dry skin treatment in winter to get rid of the dry skin or any itchiness and cracked or peeled off skin that comes with it.
What is the natural remedy for dry skin in winter?
There are several natural remedies that you can opt to use for your dry skin. If you do not want to rely on products for fear of chemical reactions, you can use natural oils that provide the same amount of moisture and keep your skin hydrated. These oils also provide a protective barrier that prevents any external factors from affecting your skin. If you opt for this method, you can use oils such as coconut oil, argan oil, olive oil or shea butter, which are all known to be great for your skin, especially if you're dealing with dry, harsh winters.
To Conclude
Excelling at dry skin care in winter can really test your patience. You must remember to be calm during those times, stick to your routine, and you will see results eventually. You must also adjust all your products according to your skin type and do a patch test before using new products. Winter skincare is essential and often more of a reparative treatment than a preventative one. However, if you manage to excel at it, it can do wonders for your skin by keeping it soft, moisturised and glowing.