As we grow older, our skin needs more TLC to look the way it did in our younger years. It is important to stay on top of your skincare routine to maintain your flawless skin. But how do we do that when there are so many options to choose from in the anti-ageing skincare section?
Today, in the market, you will see a million products that are suitable for all ages and skin types and that promote evergreen skin, but we all know that this is not how skincare works. At different times in your life, your skin has diverse requirements. There is no 'one size fits all' when it comes to skincare, and it's vital that you don't fall prey to this ideology. Learn to listen to your skin and adjust your routine as you age to gain the best results.
Of course, you would want to stick to using the basics- a good cleanser to clear out all the dirt and product after a long day. A moisturiser is also a must to keep your skin hydrated and prevent it from cracking. Lastly, having sunscreen, an exfoliant, and a night time regimen are your best bets for clear skin. The changes you make in your routine would revolve around these products and how much or what kind you need to use. So let's get started to create the best anti-ageing regimen for your skin.
Anti-ageing Skincare for Every Age
In Your 20's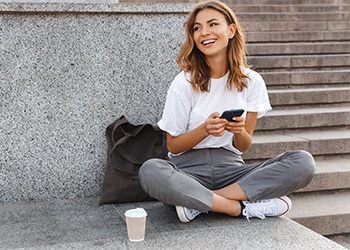 Your twenties are a time when you're extremely busy, going hard on the makeup and usually too tired at the end of the night to take care of your skin. But you must know that this is the time when you can do everything to prevent being in a tough spot when you're in your next decade. Try using moisturiser or broad-spectrum sunscreen throughout the day so that you don't leave your skin dry and vulnerable. You may also still experience breakouts due to hormonal changes that shift from your forehead to your cheeks or jawline. While you might be used to a harsh breakout routine, try switching it up to a less drying one and go gentle on your skin.
If you're using makeup, do NOT go to sleep with it on. That's the worst thing you can do to your skin. But you also don't want to strip your skin of its natural oils completely. Try avoiding a soapy cleanser or harsh products and instead switch to a creamy one, especially if you have dry or combination skin. Remember that whatever you do to help your skin right now will help you lighten up on the anti-ageing skincare in your thirties.
This is the decade for you to bring up the big guns and stick to the best skin care regimen for ageing skin. If you've kept up with the generous use of sunscreen, your skin might not be very different from what it was in your twenties. However, now is the time that the upkeep gets hard. For the sun chasers, dark spots, pigmentation, dry skin might start to show. Other problems like loss of skin elasticity, crow's feet, dark circles, sagging eyelids and even fine lines and wrinkles will start to set up shop. Not to mention what the added stress and low skin cell turnover does to make your skin look dull.
It's obvious that you're going to have to put double the effort to make sure that you keep your glow. As in your twenties, the best skincare for ageing skin is the generous use of sunscreen to protect from natural elements. You may also want to add a layer of serum beneath the sunscreen for added protection. You can try a mild cleanser with added hydroxy acids to help speed up the skin renewal process and scrub every now and then to maintain your glow. Also, include some under-eye cream in your night-time regimen to hyperfocus your anti-ageing skincare.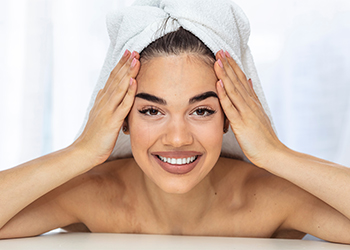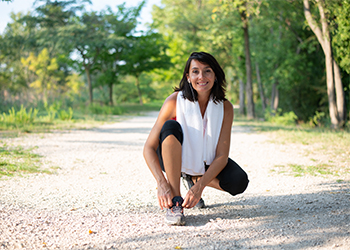 Much like your thirties, your forties require only the best skincare for ageing skin. You're plagued with similar issues if you're light-skinned, and if you're dark-skinned, you might start facing the brunt of acne, sun damage and other issues now. It is important to keep yourself on top of this by not letting the damage settle. Continue the sunscreen and serum regimen and if the under-eye care is letting you down, add some of the serum in that too. You may also be plagued with pre-menopausal symptoms such as dryness and acne. Using a milky or creamy cleanser, anything that is gentler on your skin can do a world of good. Make sure that you use the cleanser morning and night, and if you have pimples, you can swap it with a face wash.
Using serums rich in antioxidants will also combat a lot of the fine lines and wrinkles. Lastly, don't skimp out on your nighttime regimen. Use prescription retinoid to take you through this decade and provide your skin with the best organic anti-ageing skincare routine.
Your fifties is the time where you care more about your overall happiness and finally kick back and relax. However, this shouldn't stop you from having the best regimen for ageing skin. Of course, at this age, the way your skin looks will be drastically affected by your lifestyle choices like smoking, exposure to the sun and even the way that you have handled stress. Due to this, the skincare process takes more of a reparative role than a preventative one.
To repair your skin from the damage that has already happened, you need to pay extra attention to the needs of your skin and formulate the best anti-wrinkle skincare regimen. You may notice that you have thinner skins, and the bone structure of your face may be losing shape (like your jaw is not prominent anymore, etc.) Your skin may also begin to sag, and the fat on your face may be lost, creating a more sunken look. To remedy all this, it is essential to continue your moisturising and cleansing routine as it was. Stick to what your skin approves and don't give in to the myriad of fads, even though it may seem easy to. Use sunscreen and serum daily, without fail, and add a coat of moisturiser when needed. If you get a moisturiser with antioxidants, it will help even more with skin cell growth.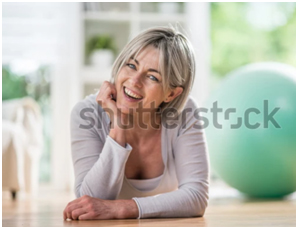 Your night-time routine should be treated as a military routine. Make sure you pamper yourself but don't forget any of the essentials. A night cream is your best friend, especially if it's rich in peptides. Retinol cream may also be a great idea, but it may cause dryness. To combat that, make sure that you use some more night cream or a form of moisturiser.
Frequently Added Questions
What is the best skin care for ageing skin?
It is important to not only have the best but the best organic anti-ageing skincare routine. Keeping your products natural means that they're less harmful to your skin, and you will need to pay less attention to damage control and more to healing. Understand your skin's needs and stick to a regimen rather than changing it all the time. This can confuse your skin and do more damage than good.
As a rule, make sure that you use sunscreen when you step out and cleanse, moisturise, exfoliate and use preventative care as much as you can. You can also take a look at our suggestions for every age to get a more in-depth answer and get the best care.
Can skin care prevent ageing?
Starting skin care as early as your twenties can definitely help you get ahead of the curve and prevent ageing. If you form a full-proof skincare regimen early on when your skin is less likely to get damaged, you will save your future self a lot of effort and bad days. At the same time, prevention is better than cure, and it will also gain better results. Using something as simple as sunscreen can do you good by reducing direct exposure to the sun, which can cause wrinkles, fine lines, pigmentation and much more.
How can I stop my skin from ageing?
While you must remember that ageing is just a part of growing old and is a 100% natural process, there are ways in which you can slow the progression down. Using sunscreen from an early age can help reduce direct exposure to the sun and prevent the signs of ageing. Moisturising your skin also plays a key role in the way that your face ages. You must also take care of your body. Using the right products is not the only thing that goes behind the slowing process. Sometimes, the food you eat and the way you treat your body can also result in breakouts and faster ageing.
Conclusion
Every decade of our lives brings forward a different challenge, and this is true for our skin too. It is important that we meet this challenge head-on and not leave it unchecked for too long, lest we have no way to treat it later. There is no 'one size fits all' approach to skincare and especially when it comes to skin care for ageing skin. Learn to understand your skin type and all that it needs, and adjust the process to get glowing results.