Frizz-reduction is a topic that's widely discussed in the world of hair. Although there might be many solutions for frizz-reduction, the most reliable thing to do is use oil for frizzy hair. Some of the reasons (discussed extensively below) include the fact that oils may contain high levels of vitamin E and other nutrients that nourish your hair. Let's not forget that your hair also produces natural oils that are very nourishing and important for your hair's health. However, if frizziness is not an issue for you, these are easy steps to take in order to ensure that you can look and feel your best. Oils can be a great tool when it comes to frizzy hair for several reasons. Mainly, because the oils are heavier than water, and help trap the moisture in the hair and keep it from escaping. Applying oils to your hair is important, but what can be even more essential is applying oils to your scalp. Think of your scalp as the soil from which your hair grows. If your scalp is healthy, your hair will also be healthy as a result. This is why scalp care is so important and should not be forgotten.
The best hair oil for frizzy hair is arguably coconut oil. But there's more to it than you think. Coconut oil protects your hair better than any other oil. It reduces protein loss and keeps your hair looking healthy. Coconut oil for frizzy hair is basically a match made in heaven, and here's how.
Retains moisture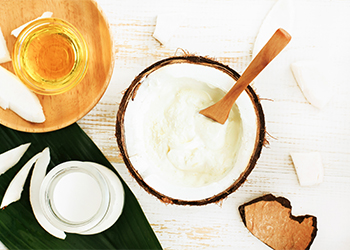 Humidity is the main cause of frizzy hair. Coconut oil works as an anti-frizz oil by stopping this humidity from being absorbed by the hair and instead, relying on moisture. In this way, it is a great hair oil for frizzy hair. If you want to get rid of frizzy hair, try doing a coconut oil hair mask. It is also the best oil for frizzy hair because it retains moisture. However, it is important to realize that depending on the type of frizz-prone hair you have, the best oil for frizzy hair might vary. Some have suggested that for coarser hair, it might be better to use thicker argan oil, rather than coconut oil. However, for weaker hair, you should maybe think about using shea oil. Shea oil is protein-based and works to moisturize and strengthen each hair strand from deep within.
Scalp Health
Other benefits of coconut oil include promoting scalp health by fighting against problems such as insect bites, lice, and even dandruff. With coconut oil on your side, you can look and feel your best by preventing your hair from frizzing in the process.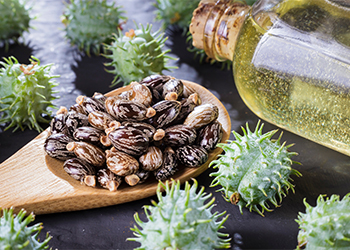 Maintains Shine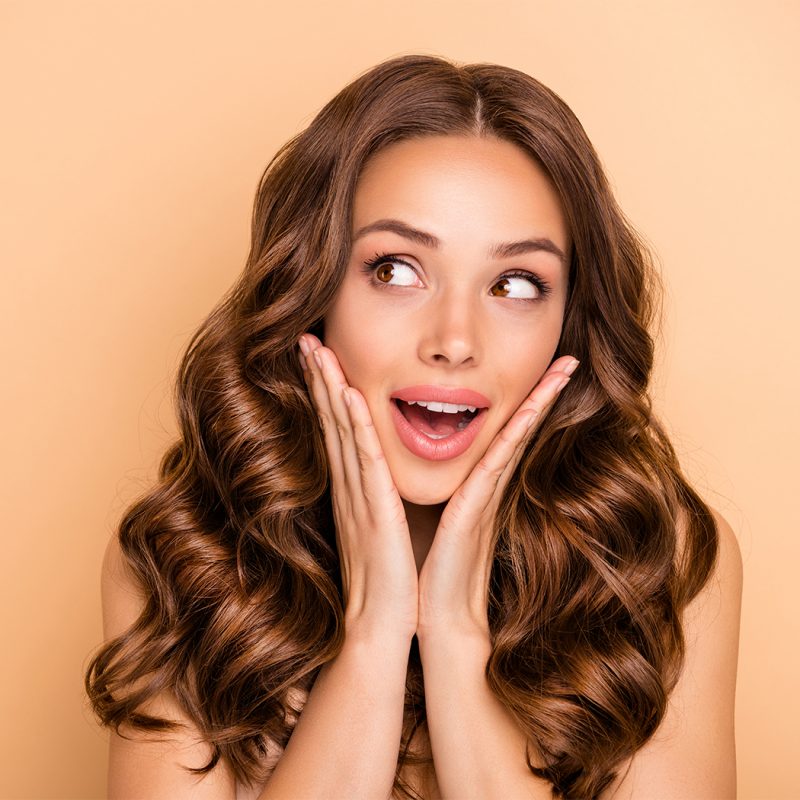 On top of all of this, coconut oil also adds shine and makes your hair look healthy. Try out coconut oil in your hair and see the results for yourself. If you're  not happy, other oils can do what you need.
In tandem with the aforementioned oils, Parachute Advansed Hair Oil will work beautifully to ensure that you have long, strong and gorgeous hair. With coconut oil and vitamin E as the main ingredients, it protects your hair from everyday damage, and penetrates ten layers deep for superior nourishment. With Parachute Advansed Hair Oil, we already put together two of the most important ingredients that your hair will need and formulated it so you do not have to go out of your way to find and mix the two.
Sooner or later, you will have tried coconut oil on your hair, skin, or even for cooking. Whatever you use it for, you now have the knowledge that it can be used to tame your mane, acting as a great oil for frizzy hair. Being the best oil for frizzy hair does depend on the type of hair being dealt with However, if you have coarse hair maybe you should try something other than coconut oil as mentioned above. Overall, coconut oil is very popular when it comes to taking care of your hair. Some might argue that coconut oil might make your hair too oily, but you should be able to gauge how much you need to use depending on the level of moisture, which is already in your hair before you apply the oil(s). Be sure to check what your hair type is before using any of the oils in order to make sure that you use the appropriate one.
Explore our blog section to read more about topics such as Home Remedies for Frizzy Hair to get rid of hair problems naturally at home.