It goes without saying that a winter skin care routine goes a long way. While skin care is important all year round, winter skincare is arguably the most crucial. And here's why. During  winter, you (and your skin) are met with harsher weather, colder temperatures, and you are therefore more likely to experience skin issues that seem absent all year round. It can be easy to neglect your winter skincare, because you are probably too lazy, not to mention cold, to actually tend to your skin. However, if you do implement a healthy and balanced winter skin routine, you will not be sorry that you did so. Let's just get one thing straight from the start: there isn't one best skin care routine for winter. You need to know your skin well, and the only way to do that is by trial and error. Once you have figured out exactly what kind of skin you have, you will know what you need to give it. Build a relationship with your skin, and it will surely love you back.
Here are the best winter skin care routine tips we have for you:
1. Drink lots of water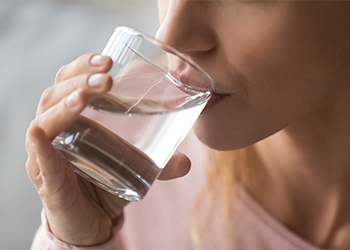 You should not only drink lots of water during the wintertime, but actually all year round. This is paramount to achieving clear and healthy skin. Let's break that down. Lots of water is more than 1 liter a day, but no more than 5. 5 is actually pushing it. Your body can technically filter around 1 liter of water per hour, but you should not be giving your body that much water. Just try to space out your water-drinking throughout your day and you should be fine.
2. Choose a cleanser carefully
Choosing a cleanser is a big task. It's what you will be applying to your face more than once a day in some cases, and it should be a very calculated choice. Try to steer clear of any alcohol or any chemicals in the ingredients list. The more natural, the better because you don't want your cleanser to strip too much of the natural oils your skin already produces.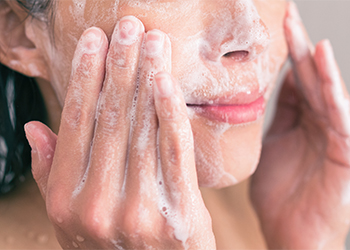 3. Keep those showers short and sweet
Other than the fact that shorter showers are better for the environment, keeping your showers short ensures that you don't dehydrate your body. Using hot water more than cold water worsens the dehydration, so you should consider showering with cold water in the winter. This will also ensure that you are not jittering and freezing when you get out of the shower.
4. Use a natural moisturizer, skin oil and apply immediately after washing
Using natural products will always yield better results for your skin, whether you notice them right away or not. More importantly, you should apply your moisturizer right after washing your face, to lock in as much moisture as possible. Oil-based moisturizers are better than water-based moisturizers because they keep important, hydrating oils in your skin. Extra Virgin Coconut Oil is one such natural moisturizer that is proven effective. The good thing about coconut oil is that it penetrates multiple layers into the skin and hence locks in moisture.
5. Modify your facial skin-care regimen for the season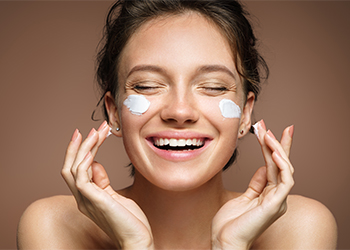 By now you will have realized that your skincare routine for winter should be different than your skincare for other seasons. Because winter is harsher on your skin, you need to use heavier and more moisturizing products to ensure that you are protecting your skin. The lower humidity and harsher cold winds will likely have negative results on your skin, so you should act accordingly.
6. Wear appropriate, comfortable, non-irritating clothing
Although you might not think so, what you wear is also important in the winter. Winter skin care encompasses more than just what you put on your face. We recommend wearing base layers (just a white t-shirt will do) underneath winter clothing, as the heavier materials might be irritating to your skin. Pick scarves that are made out of cotton rather than polyester because they will come in contact with sensitive skin on your neck.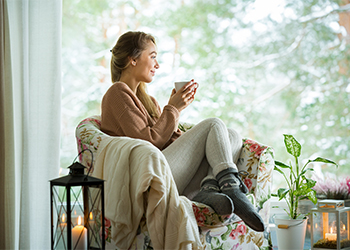 7. Change out of wet clothes quickly to avoid itchy skin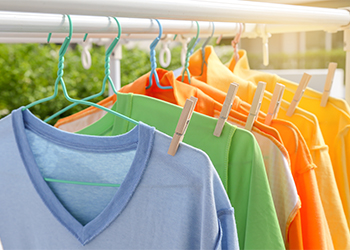 If you happen to live in a climate where it rains, you are extremely lucky to be surrounded by greenery However, you need to take into account that if you get wet, you have to ditch your now heavier clothes out for dry ones. This may not sound like winter skin care, but it actually is. Wet clothes can irritate your skin and make you itchy, so try not to soak yourself for longer than 15 minutes.
Frequently Added Questions
1. How can I get flawless skin in winter?
There is not any one right answer to this question, but rather a set of guidelines for how to get said skin in the wintertime. If you want to ensure that your skin is looking its best, implement a winter night skin care routine on top of your regular winter skin care routine. This will increase the chances that your skin looks flawless in the winter, as well as in other seasons too.
2. What is good for skin in winter?
The best thing you can do for your skin in winter as part of your winter skin care is to moisturize, moisturize, moisturize. Other things that you can do have been discussed above in detail, but they include: choosing a good (natural, fragrance-free) cleanser, using oils…etc.
To sum up, winter skin care is really underrated, and it should not be. If you take good care of your skin all year round, you should be paying extra special attention to your skin during the rest of the year. Your exposure to harsh(er) weather conditions ultimately has a negative effect on your skin. If you love your skin at all, you need to treat it extra well in the wintertime. Winter can be really harsh on your mental health as well, so getting into the habit of having a skin care regimen daily can be something you look forward to. And if you follow the steps mentioned above, you will definitely feel less down after seeing how positive the effects are on your skin. It can be easy to slack on your winter skin care routine, but once you get into the habit of doing it for yourself, you will not regret it, that's for sure.
Explore our blog section to read more about topics such as Skin care routine for acne, different Home Remedies for Pimple, and How to repair sun damage skin to get rid of skin problems naturally at home.