If you've found yourself overwhelmed with the choices on the skincare aisle more than once, we're here to help. In the age of influencers and social media, putting the best version of yourself on display has taken priority over everything else. But having easy access to everything also means that it's easier to fall for fads, beauty hacks and endorsed products. However, not every skin is the same. It's essential to know the best skincare routine for your type, rather than blindly follow every hack you see on the internet.
Furthermore, having a daily skincare routine can help your skin get used to the products that work best for it. This will reduce untimely acne, blemishes and even help balance dry or oily skin. As you progress, establish a day and night skincare routine so that you can target all aspects of your skin and maintain a healthy glow. Lastly, before you start, make sure that you do an at-home patch test to determine whether your skin is oily, dry or a combination type. This will allow you to follow the skincare routine steps detailed below and obtain the desired results.
 There are some standard steps that you can follow to create a basic skincare routine. These steps are straightforward but may change depending on your skin type. However, there are certain things you must include in your skin routine, regardless of the type. This includes keeping your skin hydrated, changing your pillowcases at least once a week, and wearing sunscreen before you step out into the sun. You might also want to adjust the following steps that you will include in your regimen, according to factors such as hormonal changes, skin sensitivity, allergies and other skin conditions that you may have.
Cleanse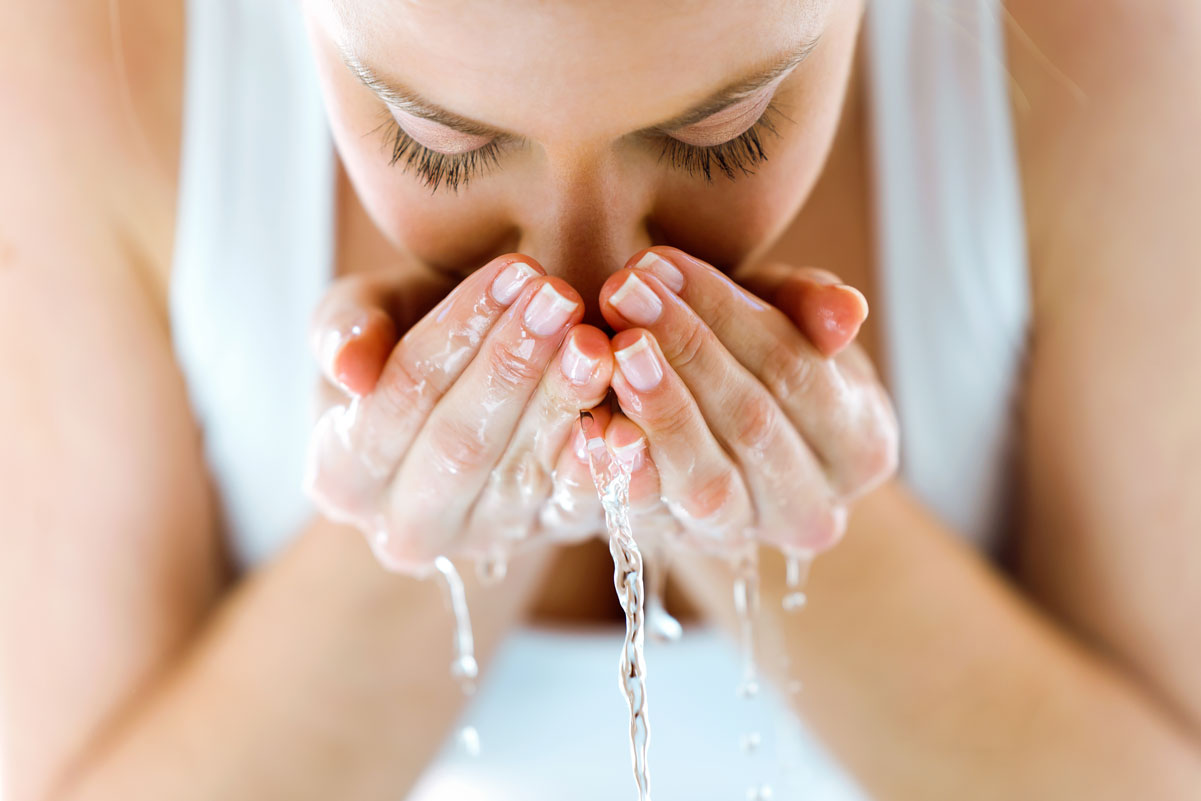 Cleansing is your first step when trying to establish a routine. A cleanse can be as simple as washing your face and should be included in your morning skincare routine as well as your night-time routine. A good cleanser can get rid of all the dirt, pollution or makeup that sticks to your skin without stripping you off the essential oils required to hydrate your pores. To avoid cleansing too much, you need to get a cleanser that matches your skin.
Foam-based cleansers are great for oily skin, whereas dry skin can benefit from creamy or lotion-based ones. If you have sensitive skin, you can stick to oil but keep in mind that thicker oils such as cocoa butter can block your pores (this is called comedogenic). You can also use Micellar Water if you're unsure of which product to choose.
Toning is essential to include in your skincare regimen and can really help you absorb the other products and hydrate your skin. Toners can also be a great way to add in extra nutrients that your other skincare products don't contain. This could be hydroxy acids for clearing dead skin cells, hyaluronic acid to boost hydration, rose water or green tea to reduce inflammation or even vitamins to fight the exposure to external factors such as the sun.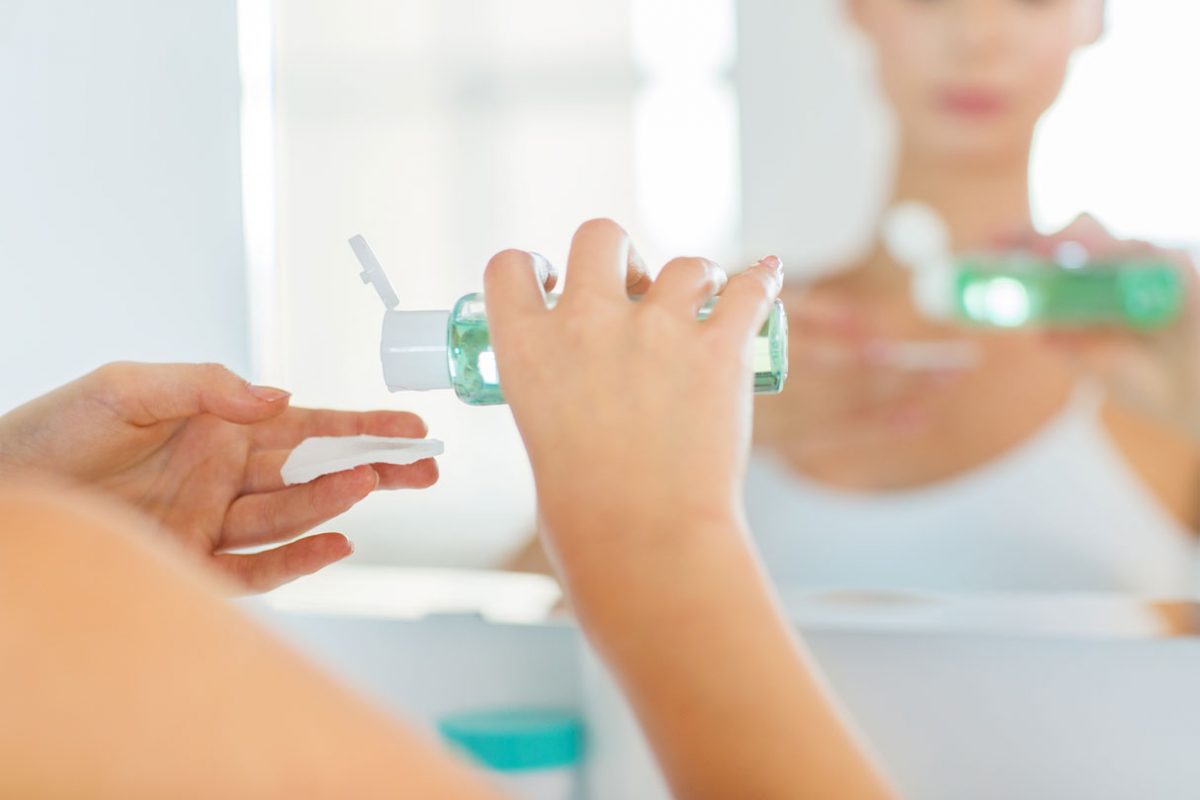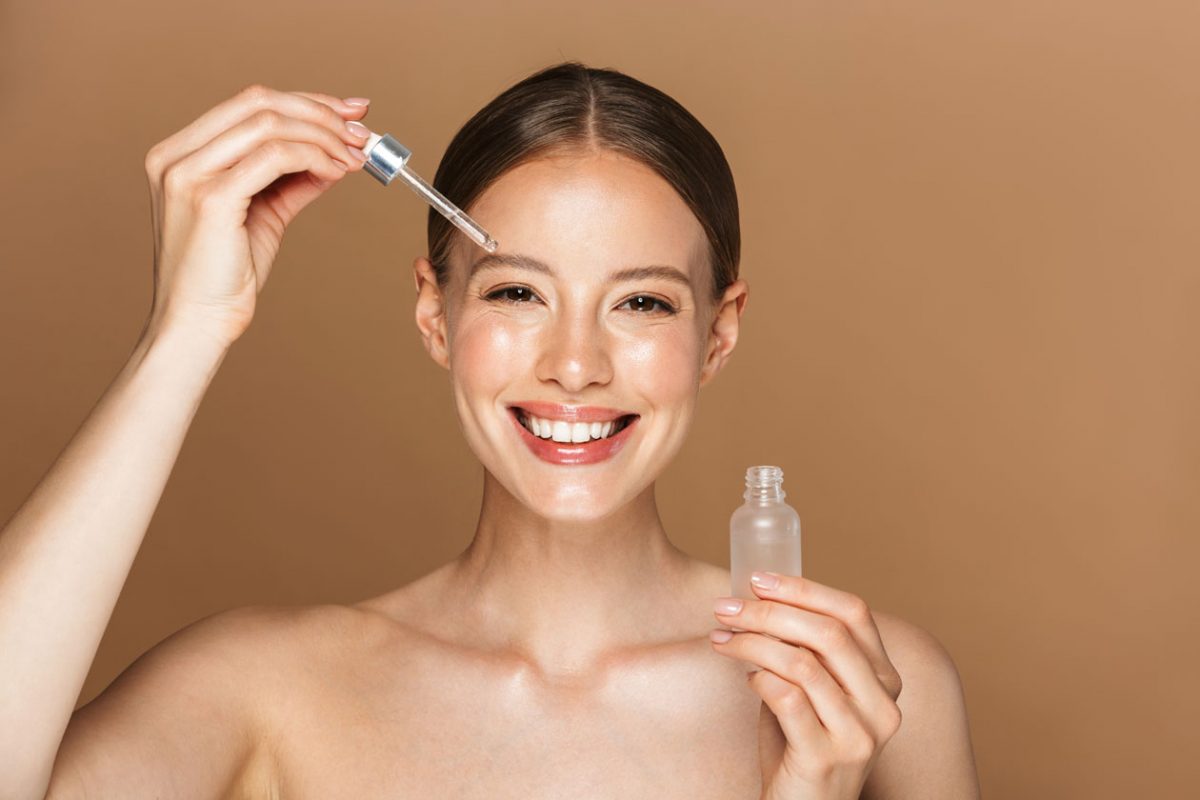 Serums and treatments are boosters for your skin and help you with a myriad of problems. If you suffer from acne, pigmentation, or dry skin, a good serum can be your best ally. You can adjust your serum according to your skin needs and form the best skincare routine for you. You must remember not to make haste and mix your serum with your moisturiser, as this will not extract all you need from the serum.
At the same time, it is essential to follow the steps and usage written on the bottle. Serums containing antioxidants work best when applied with your morning routine, whereas those containing retinol have free radicals that are nullified when exposed to the sun. Therefore, retinol serums are best used at night, before sleeping.
If you stay up at night or are glued to the screen for work, you know the woes of under-eye circles and pigmentation. They can make your face dull and give you a 24/7 tired look. Eye cream is not necessarily included in the skincare steps, but we do urge you to use it should you need it. Dabbing on some light eye cream with your ring finger can help reduce puffiness and pigmentation and give your face a rejuvenated glow.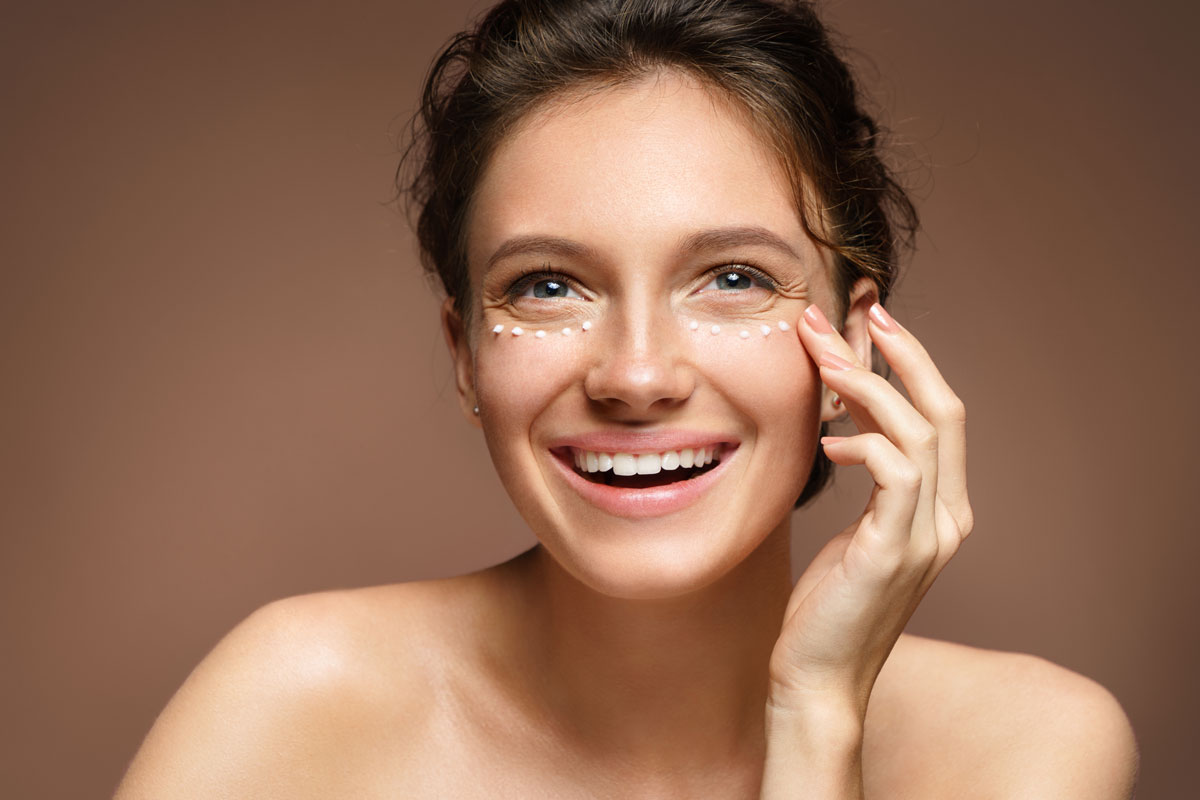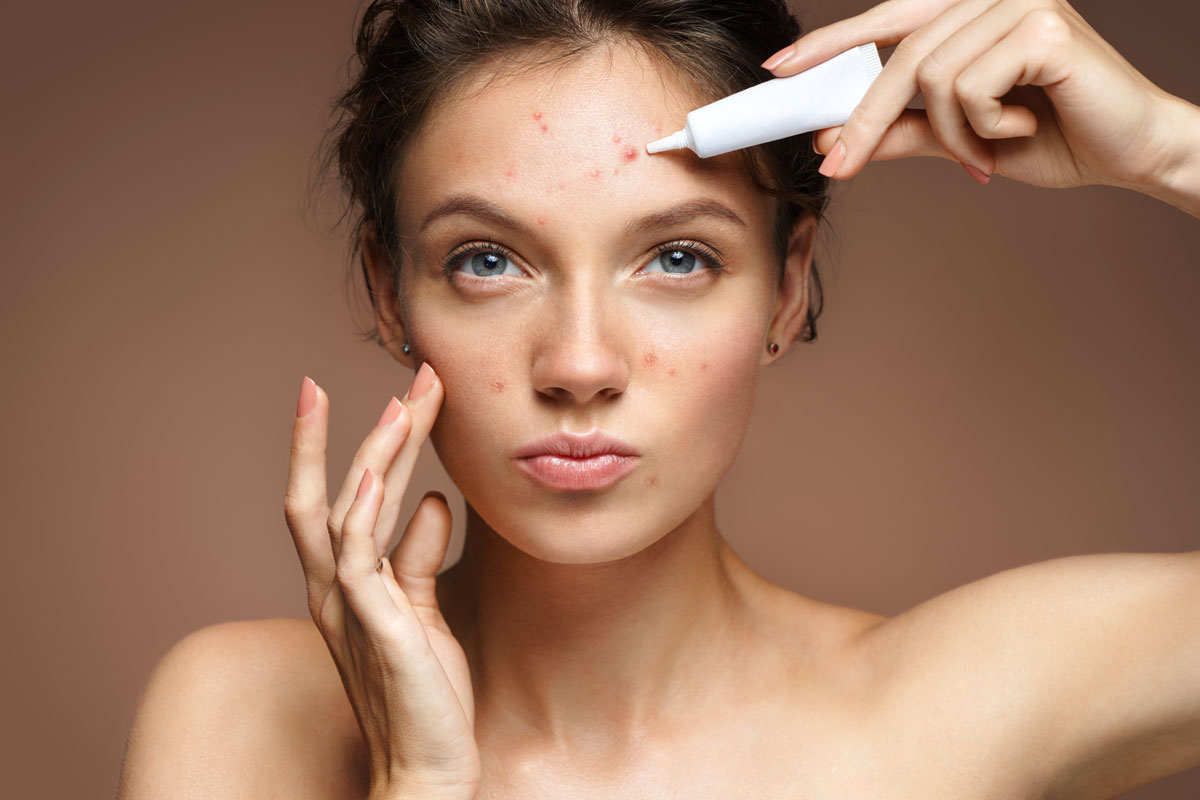 Like eye cream, acne spot treatment is only important if you suffer from intense acne and blemishes. Spot treatments provide a more targeted approach and fit into your simple skincare routine. You can use salicylic acid, benzoyl peroxide, and tea tree oil. All of these are non-prescribed products for treating acne.
Most beauty experts agree that a moisturiser is one product you can't do without. An essential skincare routine step, the moisturiser not only traps the water and natural oils in your skin but also provides extra hydration to keep your skin fresh. Daytime moisturisers can also have SPF and work as sunscreen to protect from exposure to the sun. You can also use sunscreen as a moisturiser in most cases for your morning skincare routine. For the night, choose a moisturiser that does more damage repair and work your skin to its healthiest self. Like cleansers, moisturisers also have different bases for different skin types. If you have oily skin, you might want to use a gel moisturiser, whereas cream-based ones are most suitable for dry skin. You can also make use of balms for sensitive skin and soft lotions for combination skin.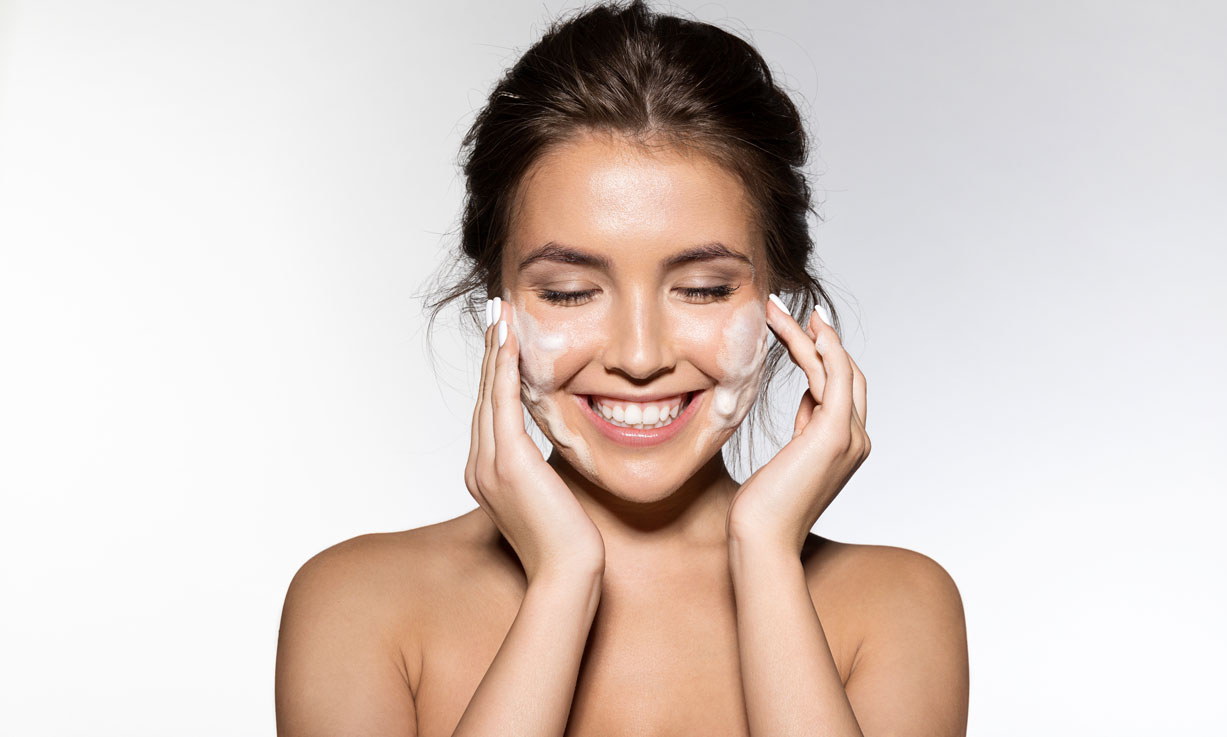 If you're looking for essential skincare routine steps, face oil is not something you might want to skip. The oils are delicate on our skin and provide a 100% natural solution to all our problems. You can use these oils twice a day, but the kind of oil you use might differ based on your skin type as well as the reason for usage. Facial oils such as coconut oil, olive oil or maracuja oil all provide anti-inflammatory properties, a protective layer from external factors, and antibacterial properties. They also have specific uses such as brightening skin tone, fighting redness and acne and evening out the skin.
Frequently Added Questions
What is the best skincare routine?
The best skincare routine is one that is personalised according to your skin type and is adjusted according to the weather and climate. An essential skincare routine should include the steps that are described in detail above, according to your requirements and desired results.
What are the essential skincare steps to start a routine?
If you're looking to start a skincare routine, you need to first do a patch test to determine your skin type. After this, list down all the issues you are currently experiencing with your skin, and take extra care to design your routine accordingly. Make sure that you keep in mind any pre-existing conditions that you may have, and contact your dermatologist if you need help to create a plan for you.
What is the 10-Step skincare routine?
The 10-step skincare routine is a Korean routine that has taken the world by storm. The routine includes Korean must-haves like essence and sheet masks as well as staples such as moisturisers and cleansers. The ten steps in the routine are as follows: (1), a foaming cleanser (2), an exfoliant (3), a toner (4), an essence (5), a serum (6), sheet mask (7), an eye cream (8), a moisturiser (9), and a night cream/ sleeping mask or a (10) SPF.
Conclusion
Establishing a skincare routine may take time and a lot of trials, but in the long run, it can do wonders for your skin. You will feel the fresh glow that only a skincare regimen provides. Having a morning and night routine can keep you rejuvenated and address all your skin-related issues. Make sure that you give your skin the time it requires to heal and don't rush the process. You will slowly see your skin become healthier and less prone to acne and pigmentation. Having a skincare routine as early as your twenties can help you steer clear from the problems that old age brings as well. So, keep yourself updated and don't give in to the fads of the beauty industry, and establish a routine that works for you.