Using oil to treat your hair may bring up images of an oily looking mane, but this is a myth we're here to bust. Essential oils can be massaged thoroughly and used as hot oil treatments, but some of the lightweight oils, such as Argan oil, can be used as a light spritz that only adds a shine to your hair. Argan oil remains unmatched in its uses and benefits almost every hair type, making it an essential part of your routine. The nut-based oil is excellent for repairing damaged hair and keeping it protected from other external factors like dust or exposure to the sun that can cause harm. Read on to find out what are the argan oil benefits for hair and how to correctly use it.
What is Argan Oil?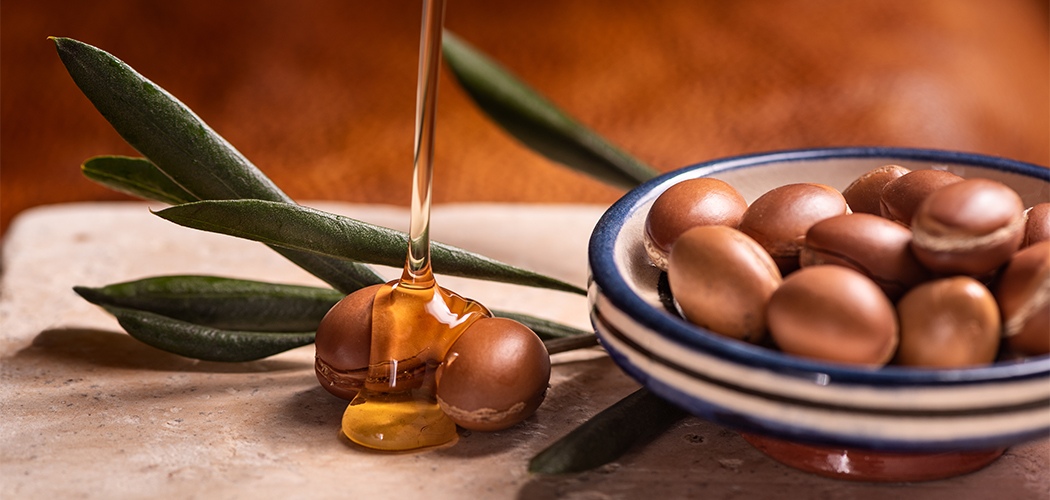 Argan oil is derived from the Argan tree that is native to Morocco. Due to this, many also refer to it as Morrocan oil. This oil is primarily used in the kitchen but has a slew of benefits that were discovered by the skincare and hair care industries. The oil is derived from the kernel of the tree and can be used in its pure form as a skincare product,, as a cooking ingredient and most importantly, as a hair care product. The oil contains essential vitamins, fatty acids and antioxidants. All of these lend the oil its miraculous properties that help in taking hair health to the next level. Read on to find out more about how you can use Argan oil for hair.
Benefits and Uses of Argan Oil
Vitamin E is an essential component in boosting hair health and keeping it soft and manageable. Argan oil is rich in Vitamin E and is a great source of nutrients for your hair. This is a major benefit of Argan oil and it helps in preventing hair damage and breakage. Since breakage or even split ends occur when your hair loses its elasticity, restoring it should be your top priority. With Argan oil, you do exactly that while also healing your hair follicles from the damage that has already occurred. Scientifically, Vitamin E also contains antioxidants that help fight against free radicals in your hair, making them healthier and less prone to damage.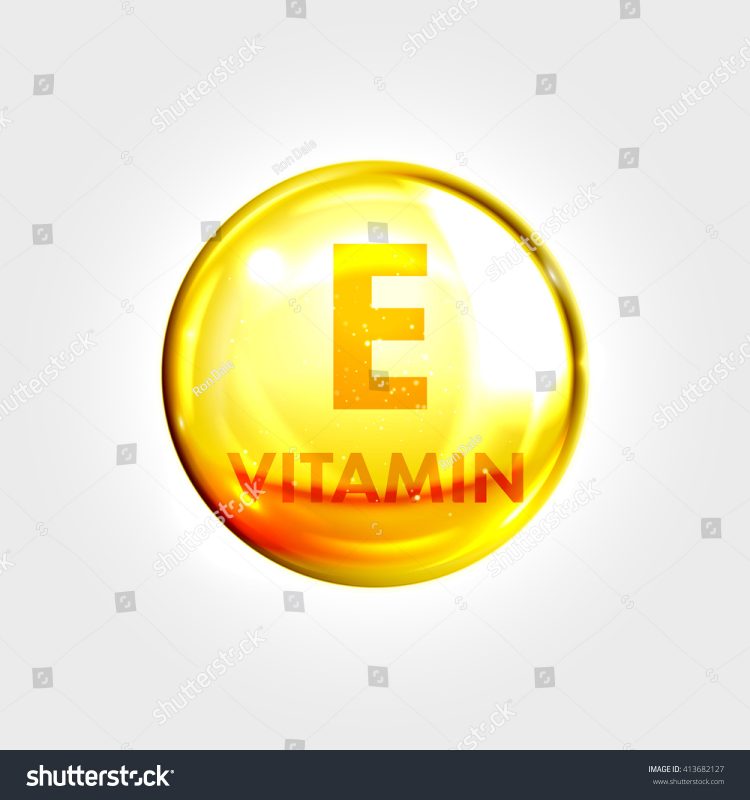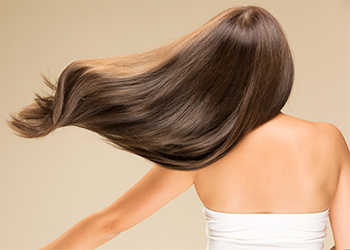 Another essential benefit of Argan oil is that it promotes a shinier and smoother glow from the outside. If you can't seem to get rid of the dull look of your hair and want to revive it, spritzing some of this essential oil can give your hair that extra layer of shine. The best Argan oil for this issue is to use it in its purest form to gain from all its shine-inducing properties. It makes your hair shiny because it seeps deeper into your strands, working all the way to the scalp
3. Reduces Dandruff & Scalp Inflammation
Scalp treatment is an important aspect of keeping your hair healthy. Without a healthy scalp for your mane to grow on, there is no way that your hair will grow soft and strong. Argan oil contains Vitamin E and phenolic compounds that give it its antioxidant properties. This also helps in getting rid of the free radicals in your hair and scalp. Due to this, your hair is less likely to get damaged or have dandruff. Plant sterols are also a necessary component present in Argan oil and can be attributed to a reduction in dandruff.
One way in which you can keep your scalp healthy and encourage hair growth is by reducing any inflammation on it. Argan oil is rich in anti-inflammatory compounds and is, therefore, the perfect solution to this. You can use it on your scalp to reduce inflammation and encourage blood circulation, which in turn helps with hair growth.
4. Contains Essential Nutrients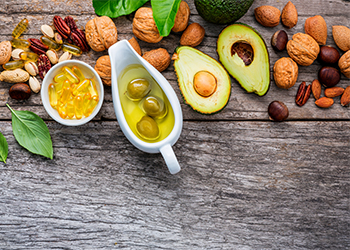 Aside from Vitamin E, Argan oil hair treatment greatly boosts hair health because it's a source of essential nutrients. It contains fatty acids and phenolic compounds that contribute to repairing the bonds in strands thus making your hair stronger. The two main fatty acids that Argan oil contains are oleic acid and linoleic acid, which contribute to most of the nutrients present in Argan oil. The oil also has omega six, which makes it essential for hair growth.
One of the most important properties of Argan oil for hair is its ability to provide moisture. Essential oils are a great source of moisture for all hair types, and Argan oil is a light oil that is suitable even for hair that is thinner in texture. A light spritz can keep your hair fresh and smooth the entire day, and using it as a deep treatment before showering is a great way to keep your wet hair from breakage. Remember to not keep a deep treatment for too long, as this can cause a build-up of oil on your scalp.
Frequently Added Questions
Can I use Argan oil every day?
Yes, you can use Argan oil for hair every day. Generally, using a little of the oil should do you good but don't go overboard with the application and understand the texture of your hair before usage. However, if you do plan on using the oil every day, ensure that you stick to applying from mid-length to the ends or use the oil as a spray. This is because Argan oil, like any other essential oil, can cause a buildup of oil on your scalp if used very frequently. If you feel like the oil has built up on your scalp by the end of the week, make sure to use some shampoo to cleanse your hair.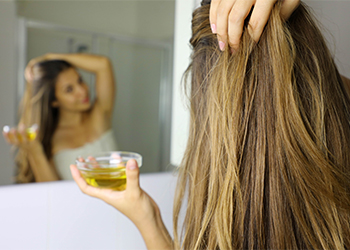 Is Argan oil good for hair growth?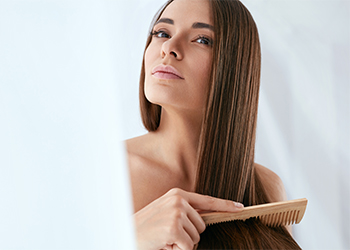 Argan oil can be an exceptional source of nutrients and minerals that are essential for your hair to grow healthy and strong. Due to this, Argan oil for hair growth is highly recommended. Vitamin E, phenolic compounds and fatty acids are the main support system for healthy hair growth, but the hydration and scalp treatment properties of Argan oil also assist in a great environment for growth. Use Argan oil as a mask or hot oil treatment to provide a deep scalp treatment before showering. Ensure that you use it only for 20-30 minutes before rinsing the oil out. This is because that amount of time is enough to suck up all the essential nutrients without causing excess build up.
Should I apply Argan oil to wet or dry hair?
Applying Argan oil to wet or dry hair depends entirely on the way you want to incorporate it into your routine. If you want to repair damaged hair or provide a scalp treatment, apply it on dry or semi-dry hair as a hair mask before rinsing. If your main concern is to keep your hair from frizzing, you can use it instead of gel once you have washed your hair. You can also use oil on semi-damp or dry hair between washes to give a refresher of moisture and to keep your hair intact.
Conclusion
Using Argan oil topically may be the best decision you make. You will see the results as early as four washes, and your hair will retain its shine and smoothness as it returns to health. The best Argan oil for hair is that which is 100% pure so ensure that you pick up only those products that have 100% natural Argan oil written on the label. If you want to inculcate the oil with your shampoos or conditioners, ensure that it's the star ingredient, and you will be good to go.
The lightweight, versatile Moroccan oil has taken the cosmetic industry by a storm and rightly so. With its myriad of benefits, it can do good to any kind of hair type or texture as long as you apply it correctly for your hair. Since argan oil is a nut-based oil, do remember to conduct a spot test before application since there is a chance that you are allergic to the oil.