Straight hair can be the envy of all, giving you a sleek look that pulls your outfit together. This look is also preferred by many as you don't have to worry about maintaining curls or waves. But straight hair has its own sets of problems, from greasy and oily looks to thinning of hair. If you have straight hair, it is essential to address these problems and understand your hair better to give it the best care. Read on to find out what it means to have straight hair, and we'll also share tips that you can incorporate into your straight hair care routine.
What is Straight Hair?
Straight hair is classified as hair that doesn't have a wave or curl in its pattern. Straight hair is also distinguished as Type 1 in celebrity stylist Andre Walker's description of hair types. This is further divided into the following subtypes: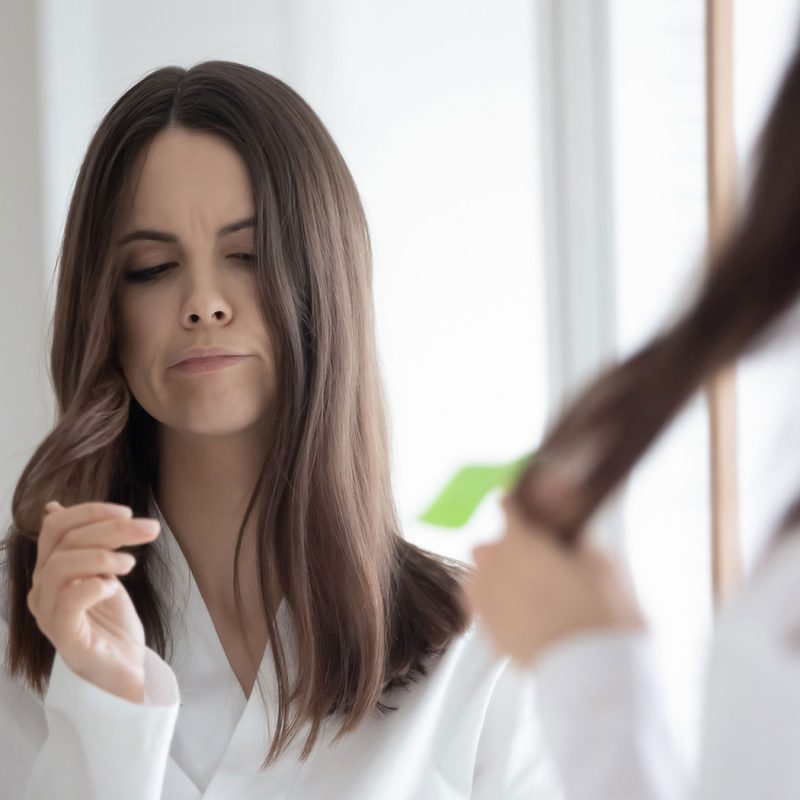 This type of hair is the sleekest and often has a thin and wispy look. It lacks definition and needs products in its straight hair routine that add a little more depth or volume when styling.
Type 1B is thicker than its predecessor and adds some more style to its natural texture with some bends in the strands.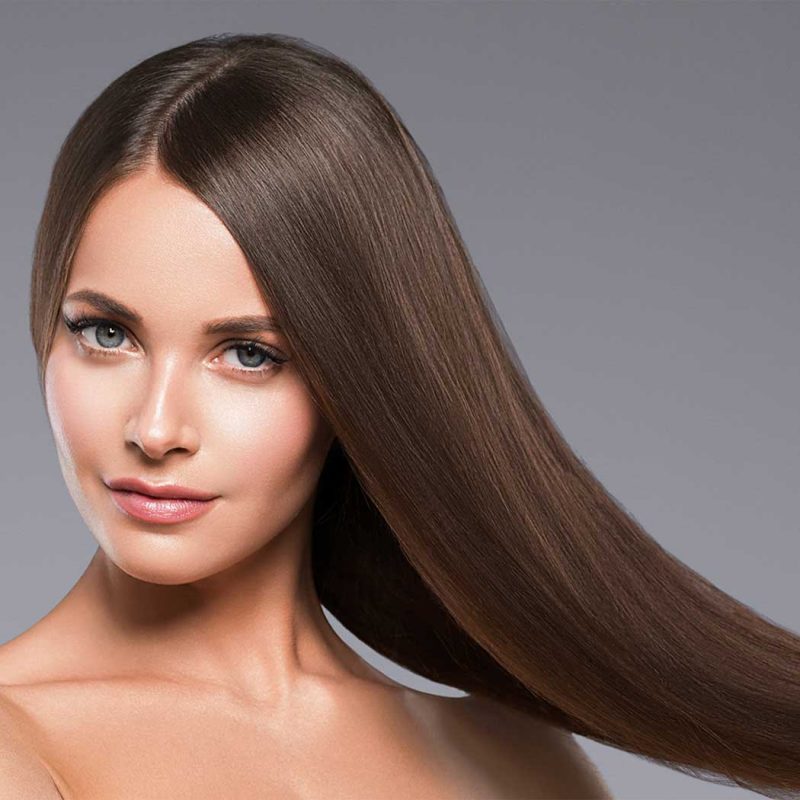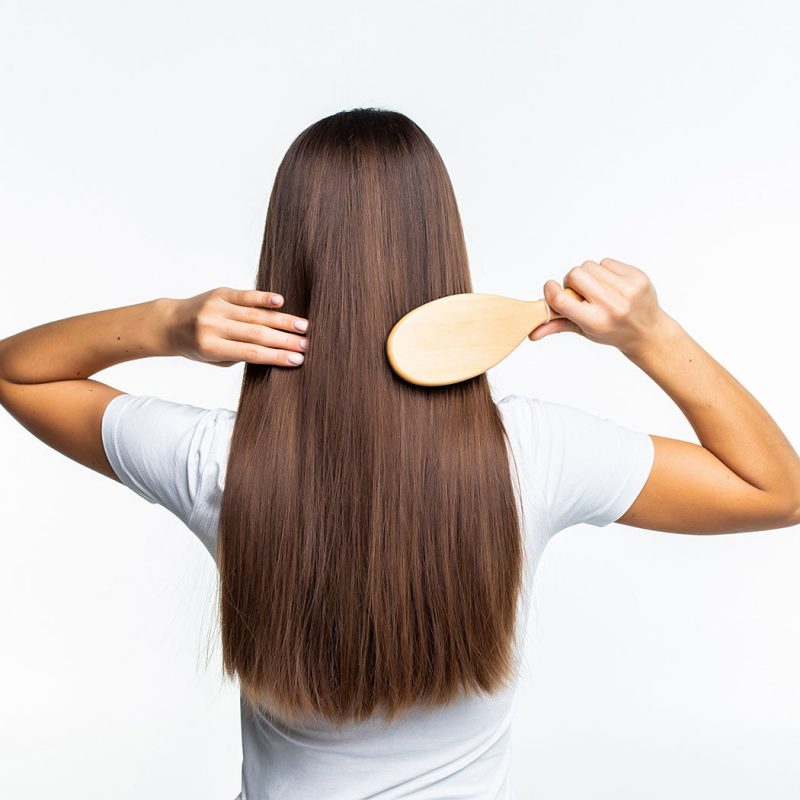 This type of straight hair is thick and coarse and least likely to break. It is also resilient towards styling due to its thickness and has a few bends for added texture.
Pro and Cons of Straight Hair
Having straight hair has its pros and cons, just like any other hair type. There will be some days when you will love your hair, and on other days you will find yourself cursing it for not cooperating. If you are forming a straight hair care routine, you need to know these pros and cons to assist in your journey to healthy hair.
Pros
Straight hair gets plenty of nourishment from the natural sebum that your scalp produces, which easily slips down till your ends and reaches all your hair.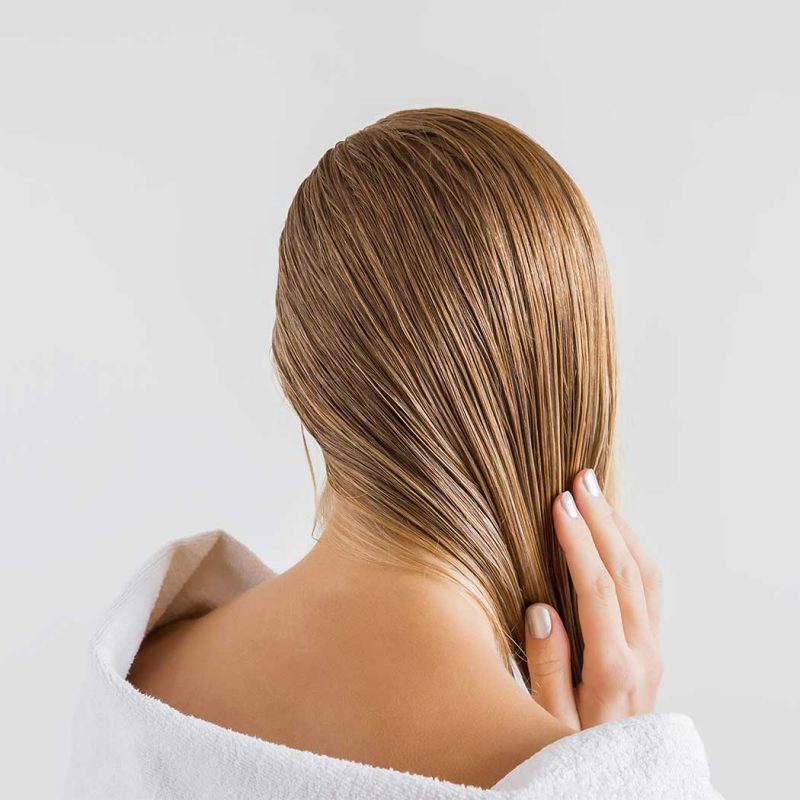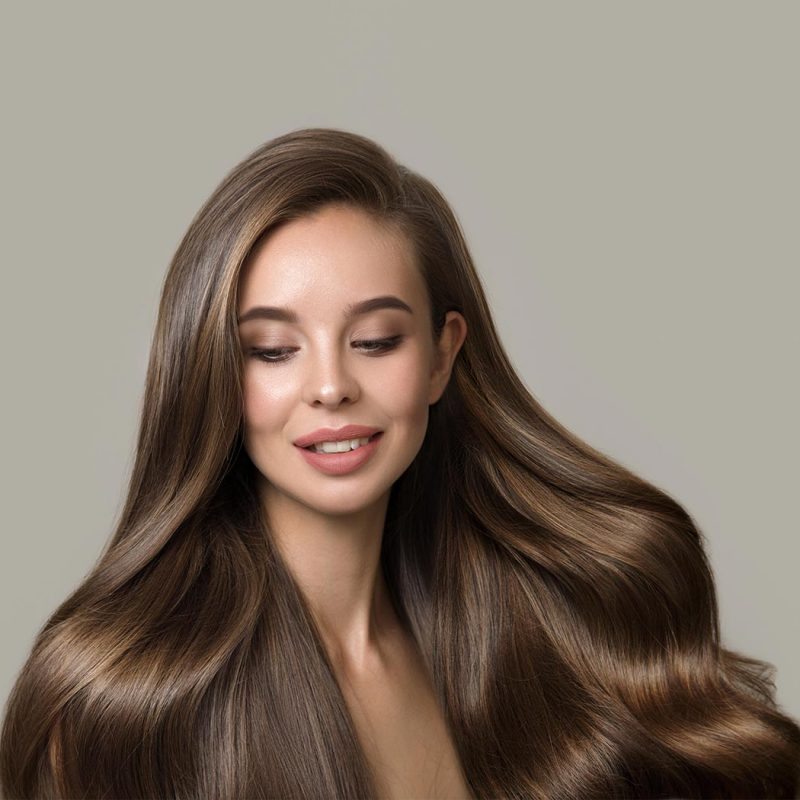 Straight hair reflects more light, making it easy to hold the shiny properties of serum while being sleek and soft.
This hair doesn't go dry, remains hydrated, and grows long and strong more readily than curly hair.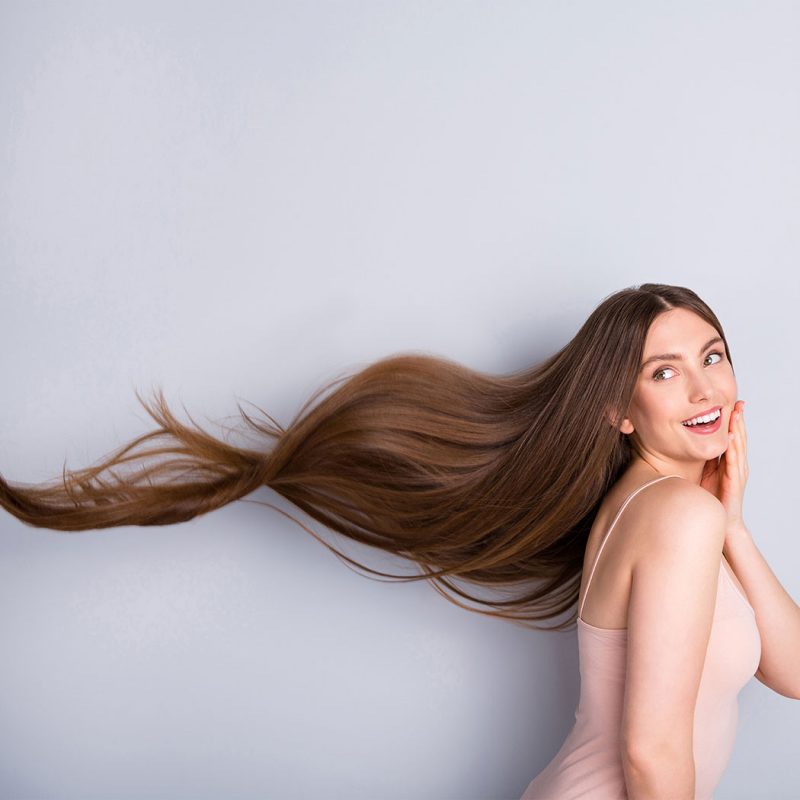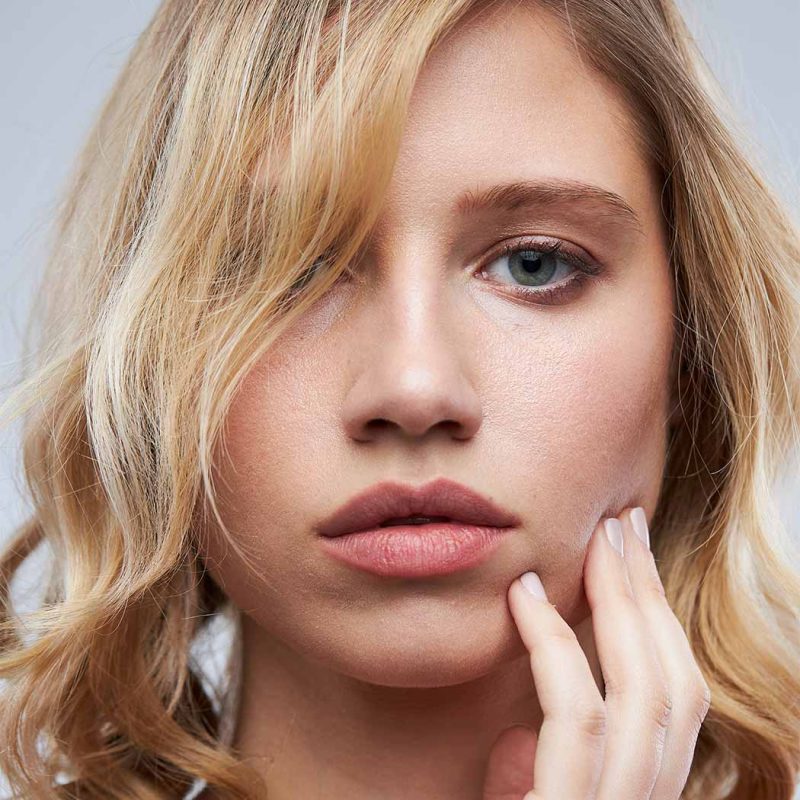 Straight hair sits snug near your face and lacks the volume and depth that curls have.
Since straight hair lacks texture, it can get monotonous and boring when it comes to styling.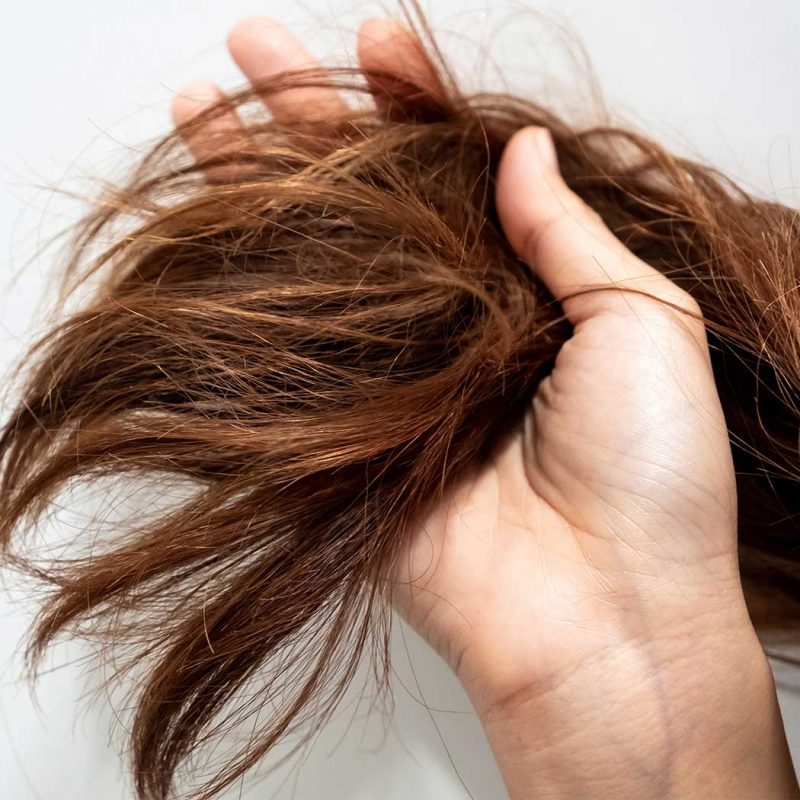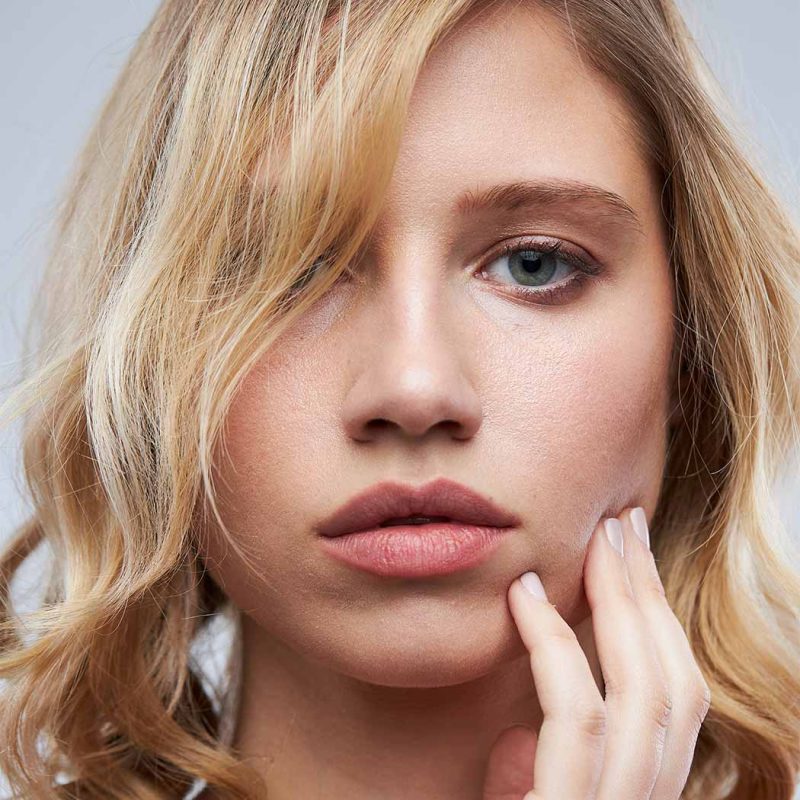 If you do not have a balanced hair care routine for straight hair, it can get greasy fast as the sebum slips through your strands.
10 Tips to Include in Your Straight Hair Care Routine
1. Choose Your Shampoo Wisely
While straight hair is not as prone to dry and brittle strands as its curly counterpart, exposing it to shampoos packed with sulphates is not a great idea. However, the excess oil may build up on your scalp, especially if you have greasy locks. Using a mild shampoo in your straight hair routine should cleanse your scalp and keep your hair smooth and hydrated.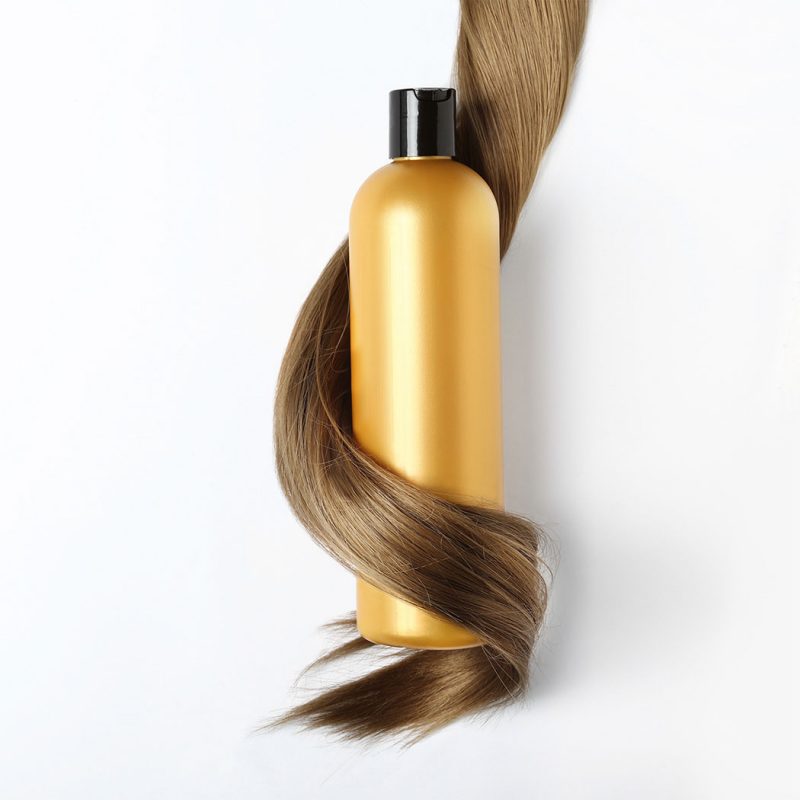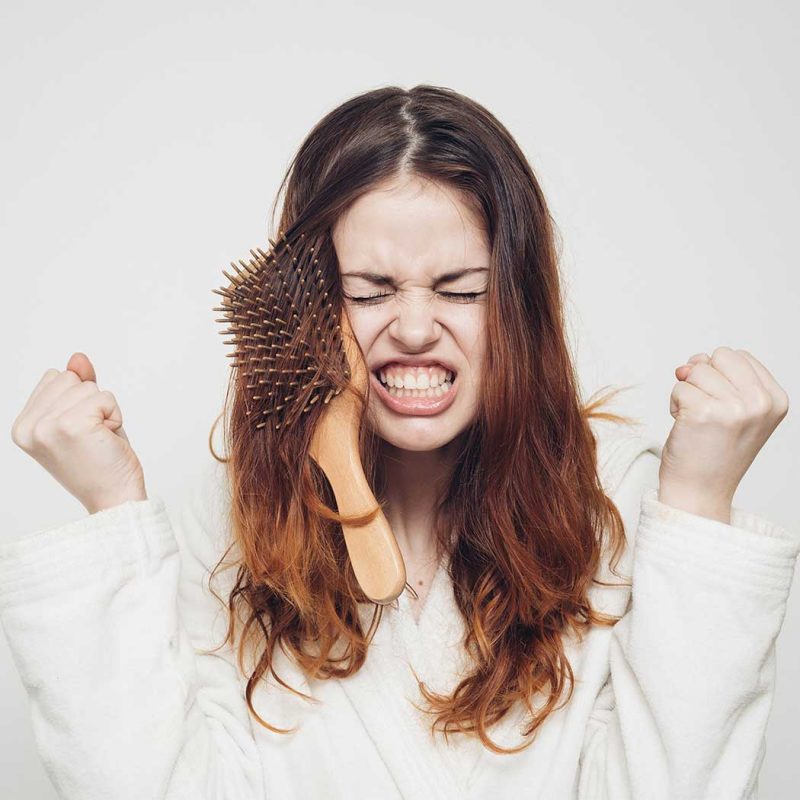 Straight hair can tangle just as easily as curly hair if not taken care of properly. When removing tangles, ensure that you start from the ends and gradually move to the roots. Don't brush your hair when it's wet, as this is when it's most vulnerable to breakage. Instead, you can comb your hair with a wide-tooth comb or your fingers after applying conditioner or serum.
3. Condition the Right Way
There is no 'one-size-fits-all' when it comes to finding the right conditioner for your straight hair care routine. If you have coarse or dry hair (common in type 1C), you might have to incorporate a moisturising conditioner. Otherwise, you do not want to over-grease your scalp, so using a conditioner just on your ends is a wise option.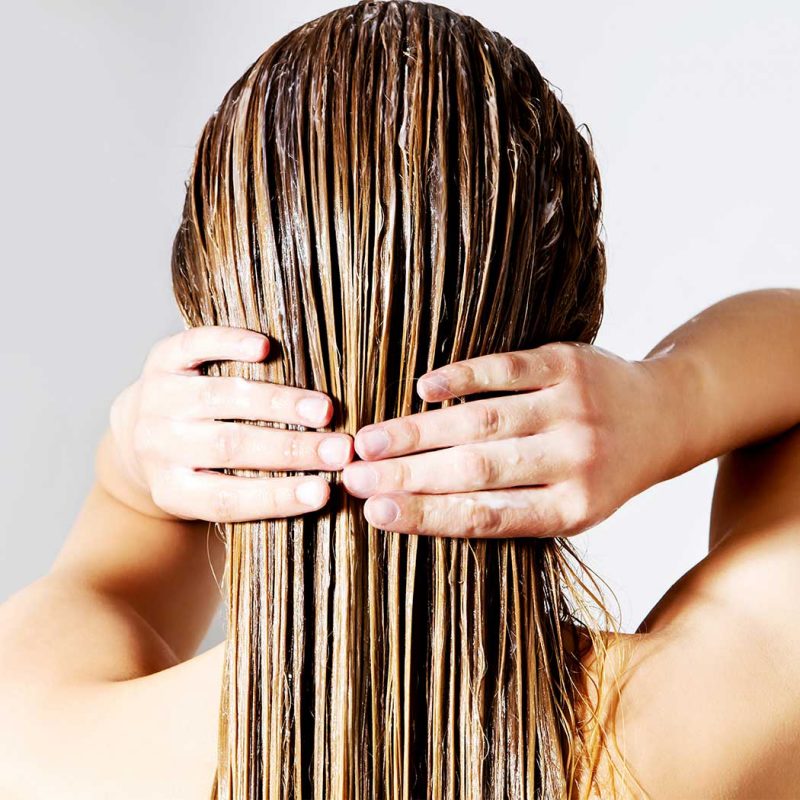 4. Include Essential Oils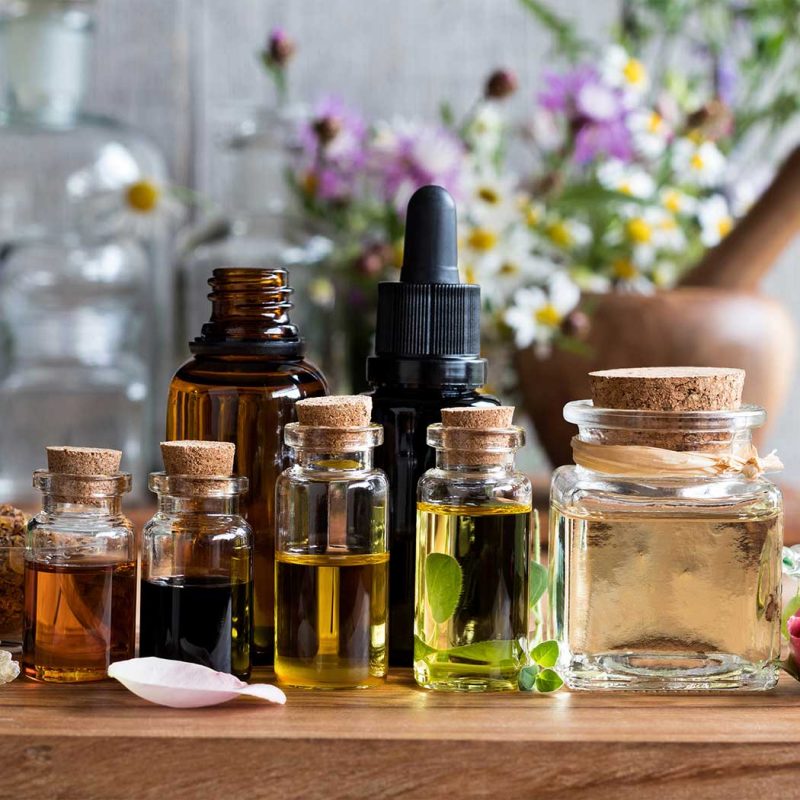 Massaging your scalp with oil helps increase the blood circulation in your scalp and decrease any inflammation that may have occurred. It also keeps your roots healthy and gives your hair some respite. If your hair is coarse or frizzy, you can use the Parachute Advansed Coconut Hair Oil, but if you have oily hair, consider incorporating a lightweight oil such as Argan oil into your hair care routine for straight, oily hair.
Simple
5. Styling Goes a Long Way
It is easy to style straight hair, provided you use the proper methods and products. Going for simple styling techniques instead of using heat styling tools such as curling rods and irons can ruin your hair. Not only do they suck out all the moisture and cause breakage, but they also cause your straight hair to limp if overdone.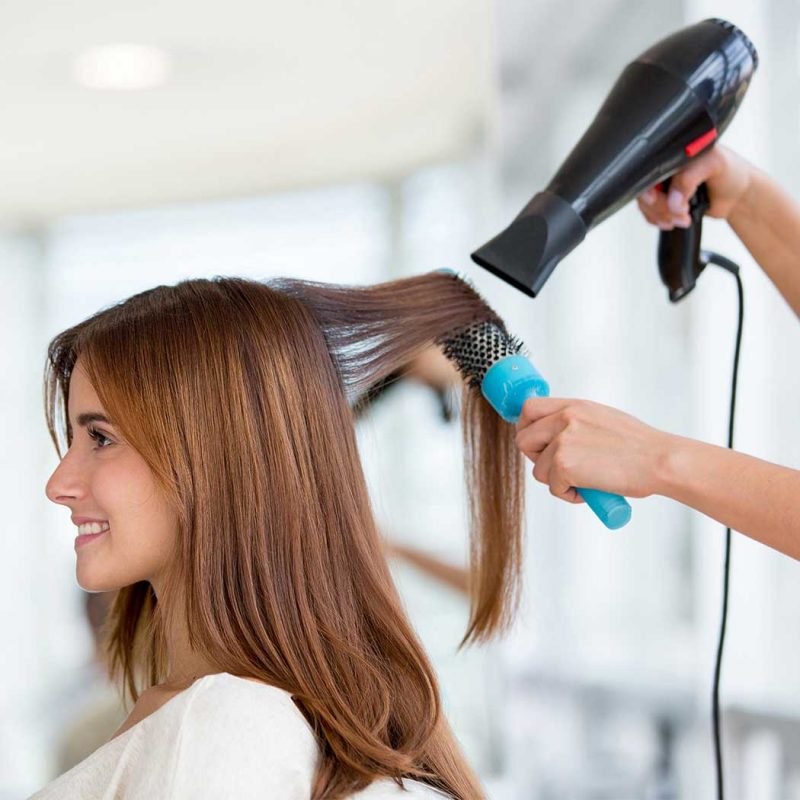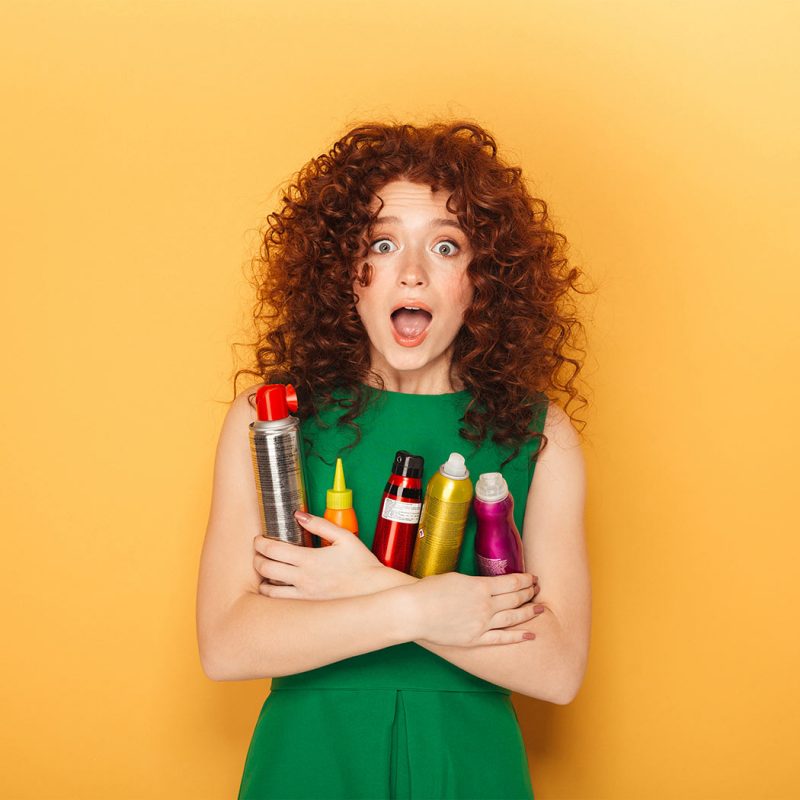 Since straight hair is wispier, too much product can weigh it down and add to the greasy look you're trying to avoid. So, only use a simple light mousse or a texturising spray to style your hair.
One of the best practices to include in your hair care routine for straight, oily hair is frequent visits to the hairdresser. While this hair type is easier to grow out, getting split ends is a strict no. If you notice them, you should head to the hairdresser for a trim as soon as possible.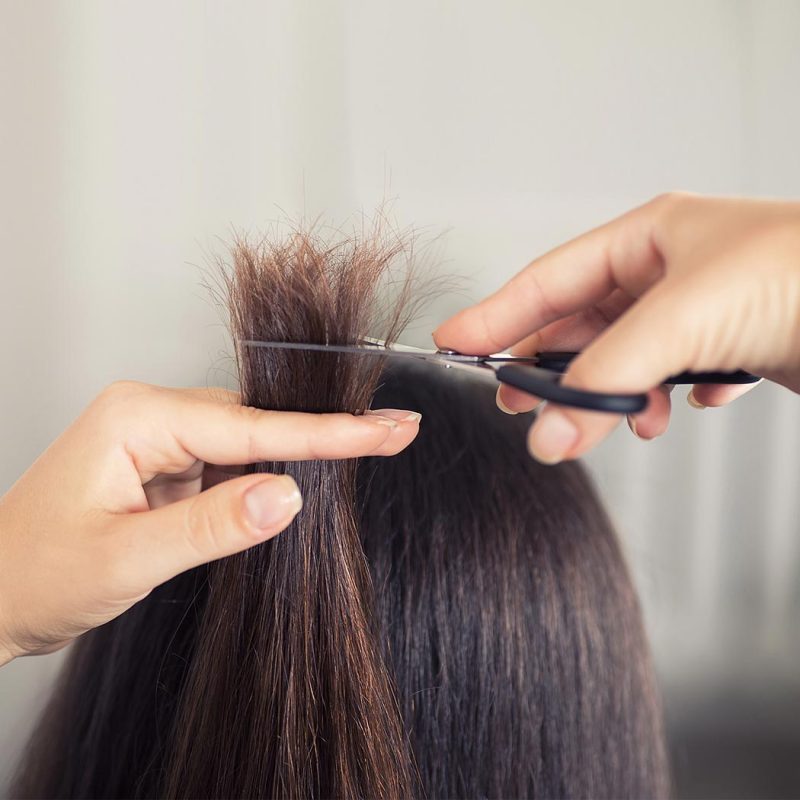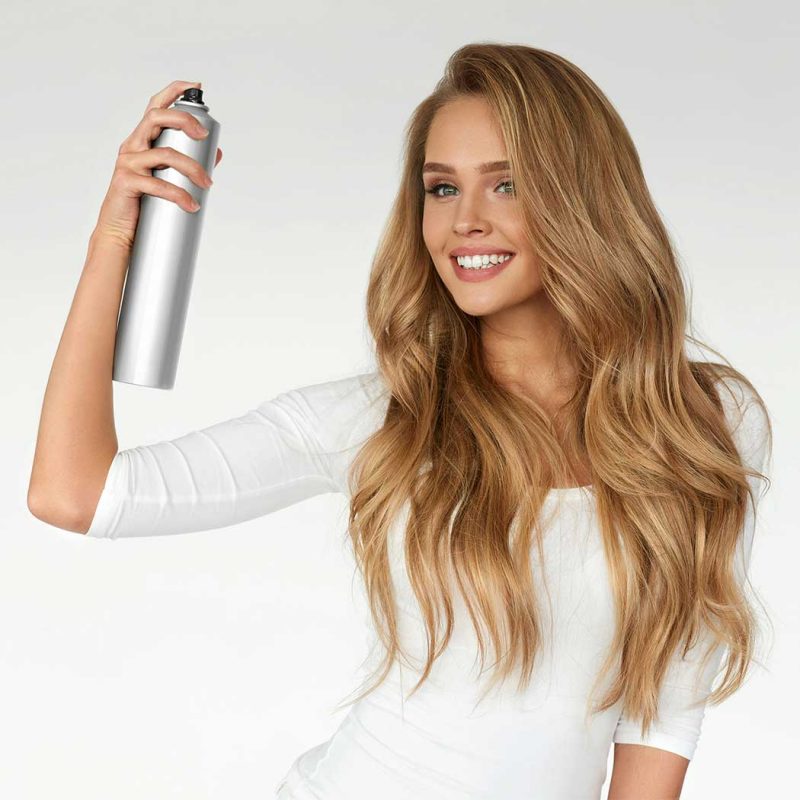 While curly hair deals with dryness in winter, straight hair has a wholly different enemy – static hair. Static can cause your hair to tangle, become dry and even break. When winter comes, make sure to include a static spray or some extra moisturising product in your hair care routine for straight hair.
Maintaining this type is not just about fixing a hair routine for straight hair. You have to also pay attention to your diet. Eating oil foods will make your hair limp and lifeless as the shine fades away. Instead, eat fruits and leafy vegetables that give your roots nutrients and promote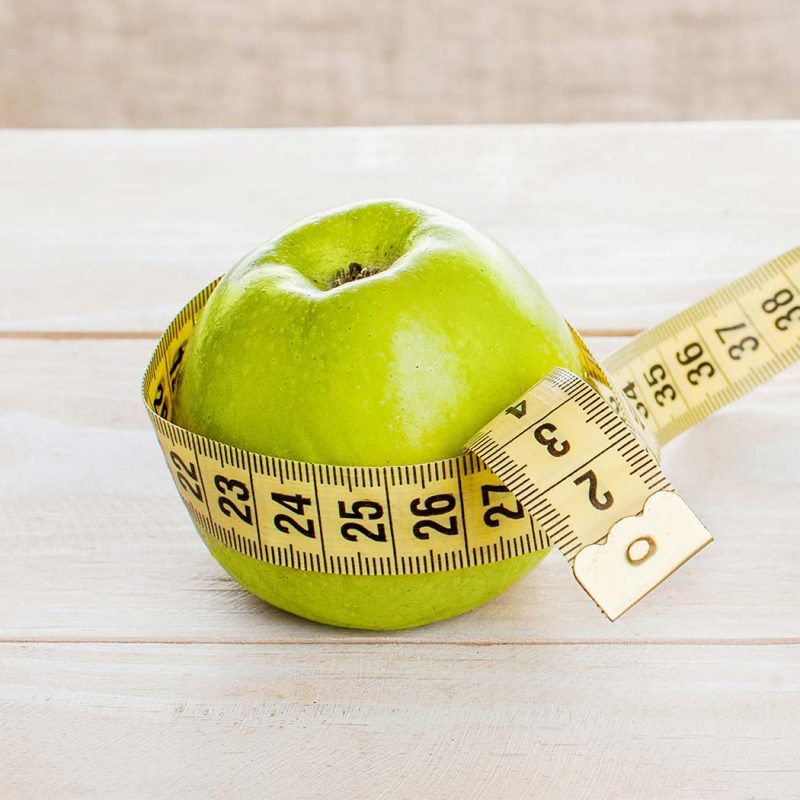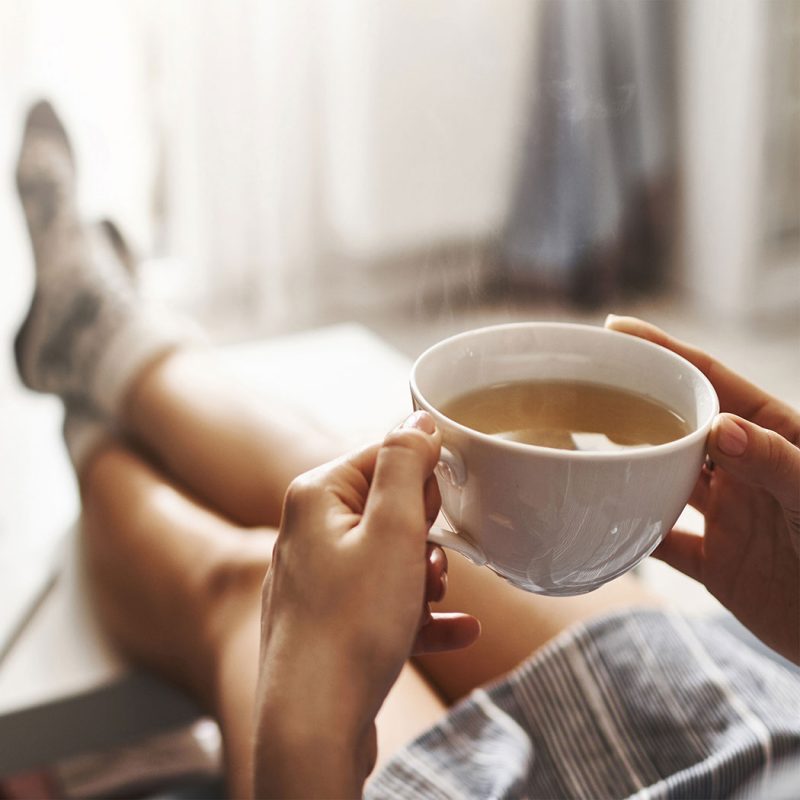 Regardless of your hair type, stress can cause hair loss and thinning. Staying relaxed and avoiding excess stress, both physical (tight hair ties) and mental, can assist in letting your hair routine for straight hair work effectively.
Why Should You Use Parachute Advansed Hair Oil for Straight Hair?
You can boost hair growth and health by including Parachute Advansed Hair Oilin your straight hair care routine. The oil gives you all the essential nutrients that your hair may lack and protects it from any damage caused by  the sun or wind. If you're still on the path to achieving glossy hair, using this oil in your hair routine for straight hair may help you repair your strands and reach your goal faster.
Frequently Added Questions
How Do You Take Care of Fine, Straight Hair?
If you have fine hair, you can incorporate lightweight oils and clarifying shampoos in your straight hair care routine. You can also use a texturising spray to help style your hair and give it some volume.
How Can I Take Care of My Straight Hair Naturally?
If you don't want to use chemical products in your hair care routine for straight hair, you can easily substitute them with natural oils such as the Parachute Advansed Hair Oil. You can also ensure that you only let your hair dry naturally and keep it away from any chemicals or heat.
Conclusion
Understanding straight hair is as important as maintaining a straight hair care routine. You need to know what your particular hair type needs are, and what special tips can help you improve your hair health. However, you must also remember that in the end, all hair is different, and even if you fall under this type of hair, the same products may not work for you. You must listen to your hair and form a hair care routine for straight hair that is specific to you, and only then will you see your mane grow.