Coily hair is the fourth and final type in the widely accepted classification by celebrity stylist Andre Walker. This hair type knows no bounds and is as diverse as one can imagine. It's crucial to understand how coily hair behaves to form a suitable routine and move forward with your journey towards healthy hair.
In this guide, we will help you understand this type thoroughly while spilling industry secrets that can help maintain your hair, so that they remain coily all the time.
Types of Coily Hair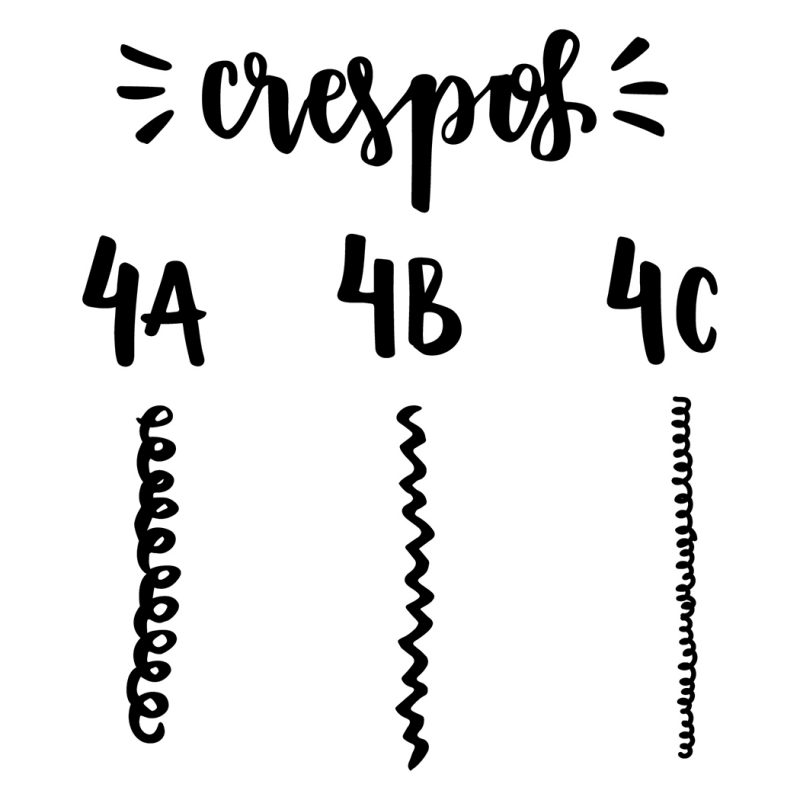 With so many hair terms and routines flying around, it can be challenging to pinpoint the one that describes yours. If you feel you're in the coily hair category, we're here to help you understand what this means. Coily hair is classified as Type 4, which includes tight curls that form Z-patterns instead of S-patterns. They are sometimes referred to as kinky hair due to the thick coils that are normal for this type. Coily hair is further divided into the following types:
 Type 4A coils have a tight, springy pattern that can range from being fine to coarse. These curls are dense, limited in movement and have low elasticity. In this stage, the hair is still S-shaped, and it's the tightest coils your hair can have before they shift to a Z-pattern.
 Type 4B coils don't curl like the types that came before them. From here on, the pattern is all about zig zags that look like Z-patterns. The hair is packed in, and the pattern can sometimes be difficult to distinguish.
Type 4C coils are coarse, delicate and require the most moisture. The pattern here is tough to distinguish as the strands are tightly packed. This type also experiences the most amount of shrinkage.
Difference Between Coily Hair& Curly Hair
Coily hair and curly hair are sometimes hard to distinguish. This is because coily hair is a type of curly hair. So, if you refer to coily hair as curly hair, you won't be wrong, but you will be generalising the hair type. If you want to get into specifics, seeing hair with a Z-pattern or tightly curled hair is an excellent way to point out coily hair. The Type 3 curly hair is more of an S-pattern with loose or denser curls.
What We Love About Coily Hair
Coily hair packs a lot of volume, though the density may be lesser than what you'd imagine. As with any hair type with volume, coily hair also needs moisture to keep from drying out, so keep some moisturising products handy. However, due to this property, you will never have to worry about your hair falling flat or feeling limp.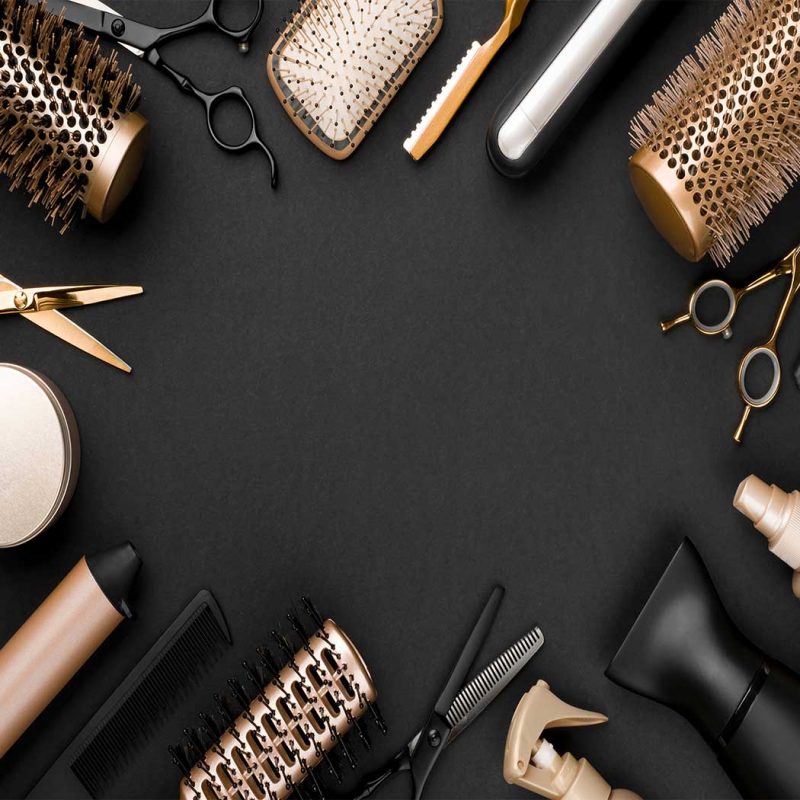 Whether you plan to let your hair down and go natural or try out funky new hairstyles, coily hair is incredibly versatile. In fact, you can change the entire look of your hair with the right products and hairstyling tips. Braids or dreads are some of the common hairstyles, and so are slicked back ponytails.
While coily hair is voluminous, it doesn't get affected by the heat or humidity as Type 3 curly hair. The bends in coily hair naturally block the sun and don't let the scalp get overheated from external heat. Coily hair also forms a natural barrier for your scalp when it's exposed to the elements of nature.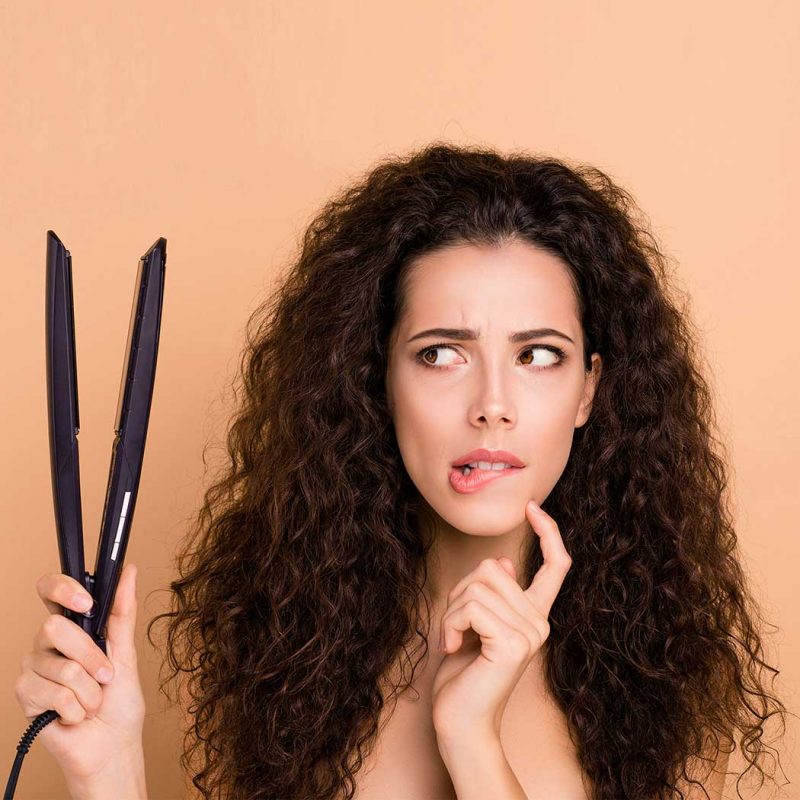 How to Maintain Coily Hair?
Now that you know how to spot the type of coils you have, it is important to form and stick to a coily hair routine. Here are some of the tricks you can keep in mind for coily hair care: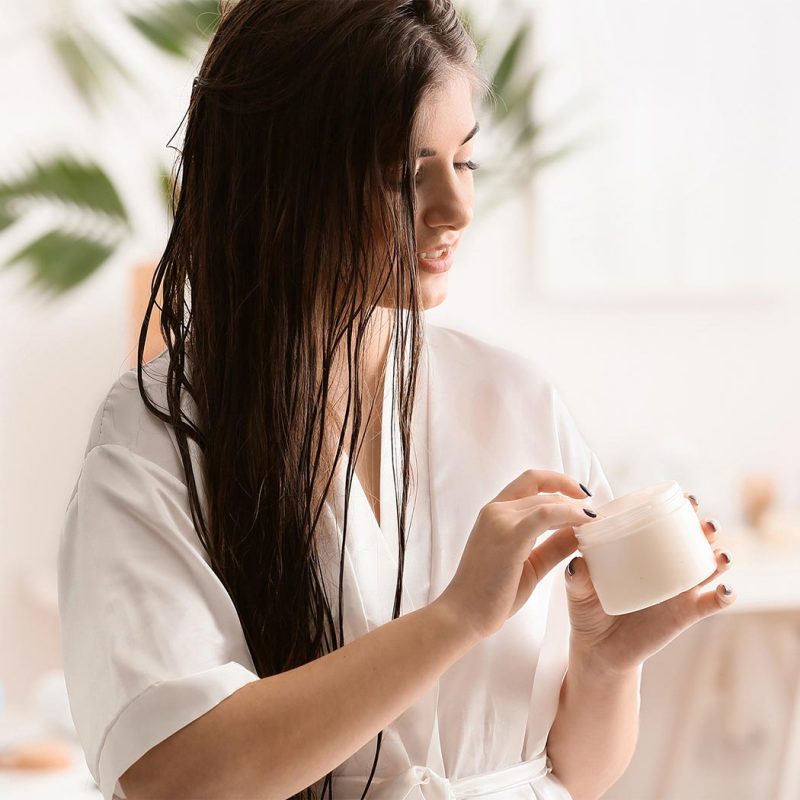 The first step to caring for coily hair is understanding what products work and what doesn't. Coily hair has fewer cuticles than its counterparts and is, therefore, more prone to damage and breakage. Dumping products that your hair doesn't necessarily need is a big no. These include hairsprays, dry shampoos or light setting sprays. These add no value to your hair except for product buildup on your scalp.
Instead, add heavy oils to your coily hair routine, like Parachute Advansed Shea & Coconut Hair Oil, which really hydrates your hair. You can also use gels and leave-in conditioners for when you need to add moisture and style your hair between washes.
Since coily hair is extremely delicate, you have to be careful when handling it. Another thing to remember when finding hairstyles that work for you is that coilyhair has a lot of shrinkage. So, if you are looking for hairstyles that lengthen your hair, you can look at braids or pick a smoothening product.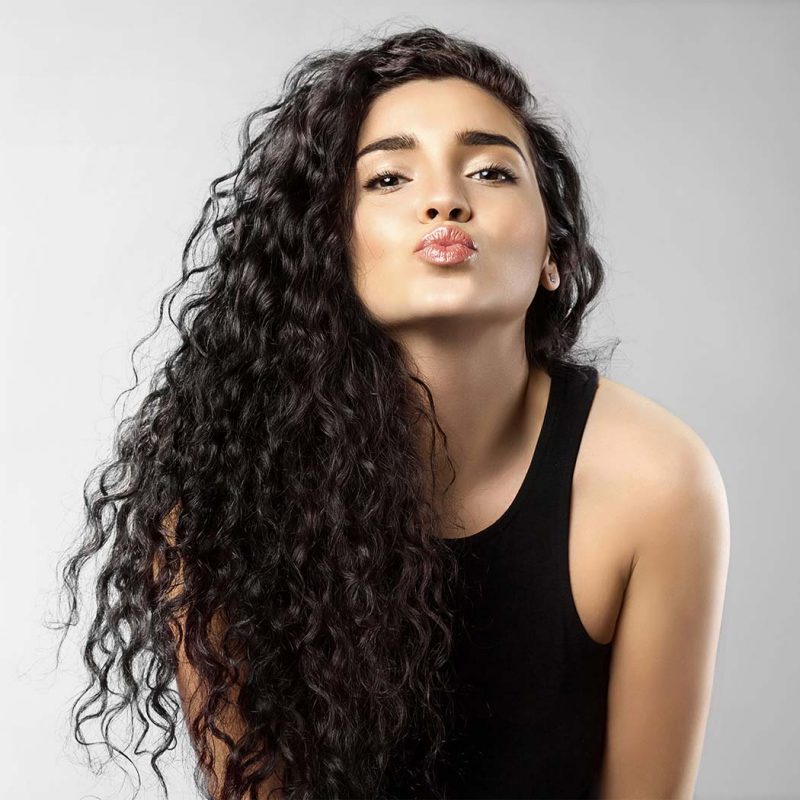 Get Familiar with the Routine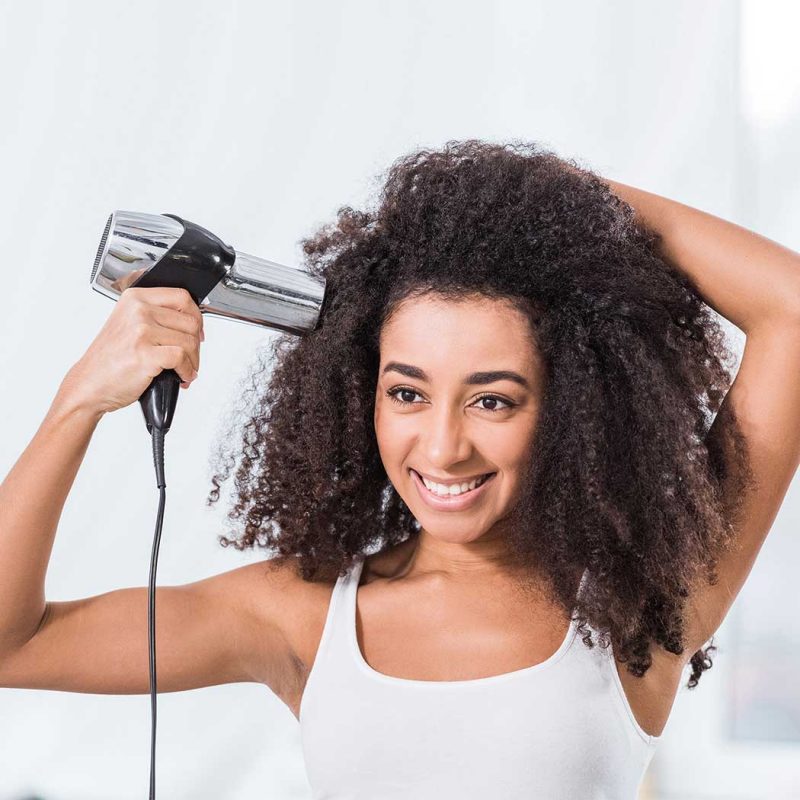 With coily hair care, simply knowing the basics (hydrate, hydrate, hydrate) can go a long way. Setting a routine and sticking to it can really help you grow your hair in a healthy manner. The simpler the routine, the more your natural hair can shine through.
Pro Tip: Don't go out with wet hair as the cooler temperature can damage your cuticles really easily. Instead, use a diffuser for a quicker solution or stay indoors and let it air dry.
Why Should you Use Parachute Advansed Hair Oil for Coily Hair?
Coily hair needs a lot of TLC, so use lots of moisturising and hydrating products. Additionally, you can try using heavy oils, creams or gels when styling and also between washes. The Parachute Advansed Hair Oil range comprises many such heavier oils that are perfect for coils. This includes the Parachute Advansed Shea & Coconut Hair Oil and the Parachute Advansed Aloe Vera & Coconut Hair Oil.
These oils also offer a 100% natural solution to any hair loss problems without having to rely on chemical products that may do further damage. Since coilyhair is much more delicate, using these hair oils also offer reparative solutions to already damaged hair.
Frequently Added Questions
How to Style Short Coily Hair?
When you have short and coily hair, there is a lot you can do to play with your curls. You can opt for an all-out afro, or you can try the twist outs. For a twist out, you have to simply wrap each strand around your fingers till you've twirled the entire length and gently leave the strand. Ensure that you use a lot of moisturising products when you try this technique. The tighter you twist the strands, the tighter the coils will be.
How do you Sleep with Coily Hair?
Since coily hair loses out on moisture incredibly fast, it is important that you do everything to keep your mane packed with moisture. Sleeping on regular pillowcases or not tying your hair properly can create friction that makes your hair dry. Use satin pillowcases to avoid this fate and sleep with a satin bonnet that has all your hair gathered within. If you have long hair that you can twist into a ponytail, grab a scrunchie. Gather all your hair and tie a bun as close to your crown as possible. You can then tie a satin or silk scarf and wrap it around your head to prevent any damage.
Conclusion
Coily hair is incredibly versatile and chic but can be difficult to manage if you aren't giving it the proper care and attention that it needs. Understanding your coilyhair, and giving it the right amount of moisture and adopting the right tricks to style your mane can really help ease out the process of hair care. Above all, don't try to change your hair from what it is and learn to accept your coils for the beautiful and fun hair type that they are.