Winter hair care allows your hair routine to adapt to the weather you're experiencing. Just like you wear coats in the winter, you need to wear the right products in your hair as well. Similar to the preventive measures you may take to avoid catching a cold such as wearing a scarf, you should be taking measures to stop your scalp from drying up, maintain volume, lock moisture in your hair, and much more. This post will teach you how to take care of hair in winter naturally. No matter your age, background, or any other social factor, if you have hair, you should have a winter hair care routine. Some winter hair care tips include showering at lower water temperatures, avoiding heat styling, not leaving the house with wet hair, as well as using oil treatments.
Lower the Water Temperature when you Shower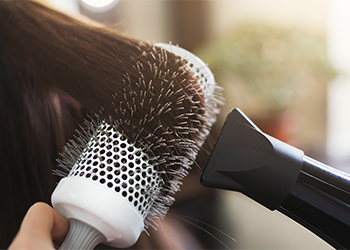 When you think of how to take care of hair in winter, the first thing that comes to mind is to lower the temperature of the water when showering. As tempting as it might be to drench yourself in boiling water, just remember the next time you do that, that hot water causes moisture to escape, leading to it being more brittle and prone to breakage. Yes, it might take some adjusting, but think of it this way: you're one step closer to attaining fabulous hair all year round. Both hot and cold showers have their benefits, and in winter, the cold shower benefits outweigh their counterparts.
Avoid Heat Styling
Something else that you should be doing in winter, as well as all year round if you can, is avoiding heat styling. This might not be something you have ever considered doing before, but here's why you should. If you are figuring out how to take care of hair during winter, the reason why heat styling is a huge setback is because it may be the biggest reason behind dry and damaged hair. Winter hair tips would be incomplete without this one. Heat styling is an issue because it dries out your hair even more and sucks out every last bit of moisture from it. What better way to spend your winter than by embracing your natural texture! You should be doing that all year round anyways.
Don't Leave the House Without Wet Hair
One of the most important cold weather hair tips is that you should not leave the house with wet hair. This seems very logical but can often slip your mind because you can be in the habit of doing this during warmer seasons. The reason this is such a pivotal step of your winter hair routine is because cold hair may expand the hair shaft, making your hair more prone to breakage. If you are leaving the house in a rush and do not have enough time to dry your hair properly, try tucking your hair into a scarf or a hat, to avoid exposure to cold temperatures. However, properly drying your hair is always preferred since tucking all of your hair into a hat will give you hat hair, and nobody wants that.
Use an Oil Treatment
Another one of our winter hair care home remedies is using an oil treatment. Not only does dry night hair take moisture out of your skin at night, but it can also take the moisture out of your hair. Apply a serum to your hair before you sleep and let it really soak in overnight. This is a great way to bring back the moisture that would have otherwise been lost. Yes, this might be messy in terms of the pillowcase you'll be sleeping on, but we're sure you can spare a pillowcase and designate it just for that purpose. In order to optimize the health of your hair, and master how to take care of your hair in winter, try a hair mask as well. This will bring back the shine and moisture into your hair and ensure that your mane receives plenty of health benefits in 20 minutes or less, giving your hair the healthy glow it deserves.
If you're wondering how to simplify hair care in winter season, you can try Parachute Advansed Hair Oil. It will work beautifully to ensure that you have long, strong and gorgeous hair. With coconut oil and vitamin E as the main ingredients, it protects your hair from everyday damage, and penetrates ten layers deep for superior nourishment.
Frequently Added Questions
1. How can I keep my hair healthy in winter?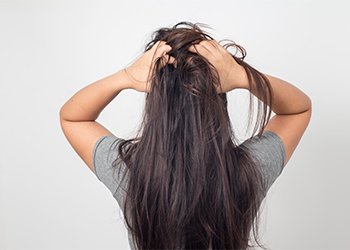 Yes, you should definitely oil your hair in winter. The fact that Parachute Advansed is made of 100% natural oils means that you can use it on a daily basis!
2. Should I oil my hair in winter?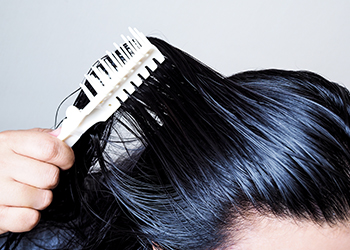 Yes, you should definitely oil your hair in winter. The fact that Parachute Advansed is made of 100% natural oils means that you can use it on a daily basis!
3. Is cold air bad for hair?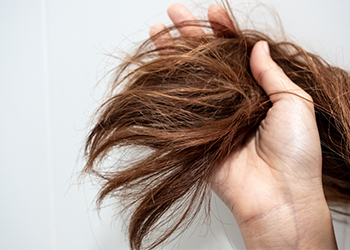 Yes, cold air can be very bad for your hair, often causing dryness and breakage. As mentioned above, leaving the house with damp or wet hair, especially for hair care during winter, will further damage your hair.
Winter hair treatment can be very important and can affect the way your hair looks and feels. Although winter hair care may seem intimidating, it is very necessary. Implementing some new steps in your winter hair care routine can lead to great results and unexpected benefits. You don't need to go to a hairdresser and spend a lot of money to look better. Rather, spend time on winter hair care home remedies, and opt for more natural hair care during the winter. Even if you don't think you need it, try it out and then judge whether there has been a difference.
Explore our blog section to read more about topics such as Tips for Thick Hair, different Home Remedies for Frizzy Hair that work, and so on to get rid of hair problems naturally at home.