Smoothing Over Dandruff

There are few things as irritating as dandruff. It restricts your wardrobe options and stunts your confidence. But with a few simple tips on how to remove dandruff from hair at home and the best ways to remove dandruff using the best home remedies, you'll shake yourself free of those white flakes.
There are several hair oil solutions for dandruff removal that are quite traditional yet effective such as coconut oil for dandruff.
It's a good thing there are a range of hair oils for dandruff and anti-dandruff oils that prevent dandruff and hair fall.
For the best ways to remove dandruff from your life, just follow some useful tips on how to prevent dandruff and how to remove dandruff naturally.
Ideally you want to look for oils that are chemical-free, lightly textured and non-sticky. Also, natural ingredients work wonders in preventing dandruff and are considered the best method for dandruff removal.
Home remedies to get rid of dandruff:
1. Coconut Oil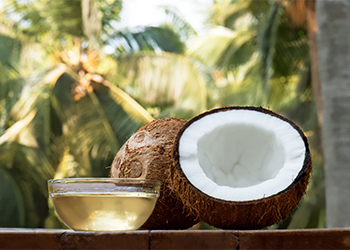 Coconut Oil is good for dandruff and digs deep into the shafts of hair providing a natural coating to maximize protein retention. Coconut Oil for dandruff is a great way to keep skin and scalps hydrated.
For oily scalps apply Coconut Oil to your hair up to the roots and for drier scalps, just apply onto the scalp. Leave it in your hair for 30 minutes to an hour then rinse with a natural, organic shampoo.
Repeat once a week. 
2. Castor Oil
Castor oil works wonders for hair growth with its Vitamin E, minerals, proteins and antioxydants, boosting keratin levels in your hair, leaving healthier, smoother hair. It is also considered a great oil for dandruff and hairfall.
Using 100% pure virgin castor oil offers other great benefits such as combatting hair fall, eliminating scalp infections, anti-dandruff solution, conditioning scalp and moisturizing the hair.
Castor oil is very thick in consistency, so it would be better to mix just a few drops with olive oil or Coconut Oil, for easier use.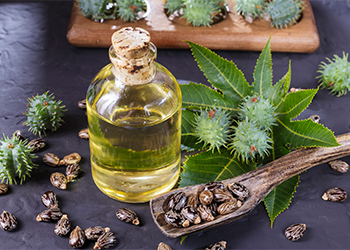 Massage the mixture into your scalp and leave overnight beneath a shower cap.
Wash and rinse per your usual regimen the next day.
Repeat weekly or as needed.
3. Jojoba Oil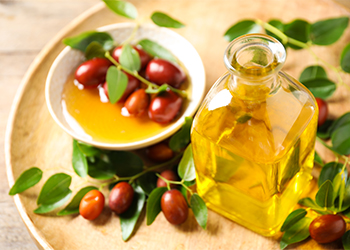 Jojoba oil is the best oil for dandruff, extracted from the jojoba plant and its chemical structure resembles Sebum, the oil that is produced naturally by our scalps. Jojoba Oil, like Coconut Oil, is a great way to keep skin and scalps hydrated, treating dandruff and dry scalp problems along with adding shine and softness.
Simply apply Jojoba Oil to the scalp before washing your hair and leave in for at least 30 minutes or overnight. Leaving the jojoba oil in your scalp will help in combatting this issue as it is one of the best anti-dandruff hair oil.
Alternatively, you can add a few drops of jojoba oil to your conditioner or simply apply a little bit to your ends after washing.
4. Argan Oil
Argan oil or Moroccan oil, is extracted from nuts of the argan tree and is a miracle worker for your hair. It is the best oil to remove dandruff as Argan oil is full of essential Vitamin E and fatty acids, along with antioxidants which combat UV rays, and damage to hair follicles.
Add a few drops of argan oil to not only protect your hair but also nourish and moisturize it.
Apply a few drops to your hand and rub your hands together.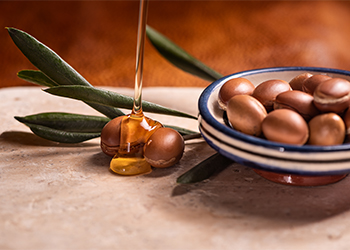 Then, distribute evenly onto damp or dry hair, up to but not including the roots. We recommend using the Parachute Advansed Argan oil.
Use daily.
5. Olive Oil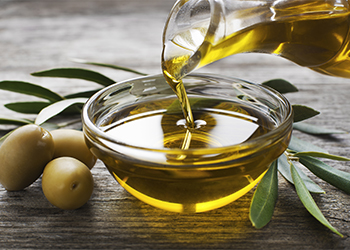 Olive Oil has rich, moisturizing properties that are brilliant for all hair types by coating hair follicles and serving as a heat protectant, concealing the damaged strands and giving a fuller bodied head of hair, it is also considered one of the best oil for dandruff.
Apply 1-2 tablespoons of olive oil into dry or damp hair making sure to distribute evenly by massaging thoroughly into your scalp. Wrap in a towel or shower cap and leave on for about half an hour. Rinse with cold water.
Apply once a week.
Do you want to know how to prevent dandruff? Of course, you could always use your Parachute Advansed with natural coconut oil, packed with Vitamin E for that thicker flake-free hair you've always wished for. Parachute Advansed is made of 100% natural ingredients without any added chemicals, paraffin or minerals and nourishes the scalp 10 layers deep. Get healthier, stronger, more vibrant and confident hair with the amazing effects of the all natural Parachute Advansed, the best hair oil for dandruff to prevent and combat dandruff and hair fall in the best possible way.
Before Heading Out:
We all want to know the best way on how to remove dandruff from hair, as Dandruff is annoying and embarrassing but thankfully not long-lasting when treated properly with the best oils for dry scalps and dandruff. Just maintain a good hair and scalp care regimen, use anti dandruff oils at home and you will be able to know how to remove dandruff at home. Your hair will thank you for it. For severe cases we recommend visiting a medical professional for consultation on your particular case, as they will provide a lot of tips and will give you lots of recommendations on the best anti dandruff oil that will work with your hair type, and that will answer any question that you might have on how to remove dandruff from hair.
Explore our blog section to read more about topics such as Does dandruff causes hair loss? Is Coconut Oil hair treatment the best hair treatment? Home Remedies for Dandruff and Hair fall, What are the Different types of Dandruff & so on to get rid of hair problems naturally.