There is nothing new about the use of chemical products in the hair for new hairstyles. Yet chemical products are detrimental to hair growth. Hair care products should be used to ensure the natural growth of hair and make the hair smooth, supple and silky.
There are multiple natural oils that can be used in different ways to ensure your hair grows in a healthy way. These hair growth tips will be presented in this article and hopefully, if you apply these methods correctly, your hair will grow back to its natural beauty and to it crowning glory!
The following are the natural hair growth tips we recommend:
1. Hair Oil massage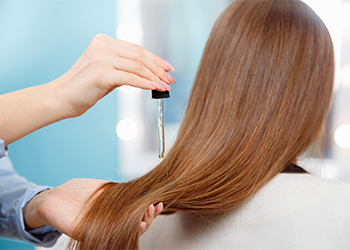 The most important is to regularly take good care of our hair by keeping it clean and maintaining it with the use of good natural and cosmetic products available in market. Our methods of everyday washing and drying of hair are very important when it comes to avoiding hair fall and is the most important of all hair growth tips.
Oil massage is the cornerstone for every hair care regime. A regular hair oil massage will help strengthen hair growth, right from the roots to the tip. Apply hair oil on the scalps and give it a soft message. This will increase the flow of blood to the hair follicles, condition the scalp and strengthen your hair root. This also cuts down on the stress which is one of the causes of hair fall.
2. Onion Juice
Onion Juice is another one of the fastest way for hair to grow. It has a high concentration of sulfur, which helps with many hair conditions that cause hair to fall. It helps in improving the blood circulation to the hair follicles, regenerates them and minimizes inflammation. Several researches conducted on hair fall have established that onions contain great healing properties. These are effective in treating conditions such as androgenic alopecia or female pattern baldness.
All you have to do is to extract the juice of an onion, apply it on the scalp and leave it for half an hour. Wash it off with water and then shampoo your hair.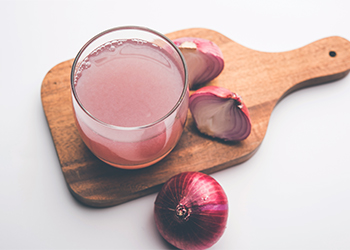 3. Fenugreek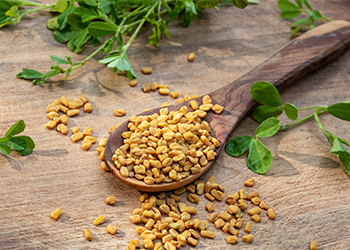 Benefits of fenugreek for hair fall prevention and to grow hair are multifold. It is one of the main homemade tips for hair growth faster. Fenugreek seeds have hormones that help promote hair regrowth. They are a good source of protein and nicotinic acid that strengthen the hair shaft and prevent breakage. The seeds contain hormone antecedents that propel the growth of hair and rebuild damaged follicles.
One of the easiest remedies is to soak the fenugreek seeds in water overnight and grind them to make a paste. Apply the paste on the hair and cover it with a shower cap for half an hour. Wash it off. This needs to be repeated every morning for a month for the results to appear.
4. Apple Cider
Experts say that apple cider vinegar can help you prevent hair loss and make hair grow fast. it is widely believed that ACV can facilitate a smoother blood circulation thereby boosting hair growth. This is because ACV contains a whole host of nutrients that are essential for hair growth Regularly rinsing your hair with ACV can strengthen your hair and protect it against UV rays and various pollutants in the air. Apple cider vinegar is said to be useful in preventing dandruff while coconut oil's moisturizing elements make it suitable as conditioner.
Mixing ACV and Coconut Oil together makes for a great hair conditioner.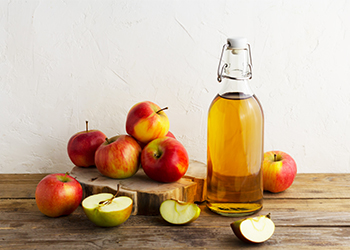 5. Coconut Oil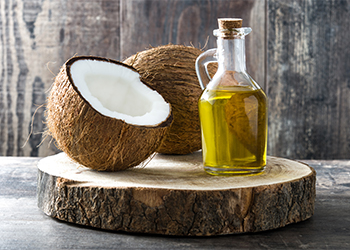 The best of our tips to grow hair faster is to use coconut oil. Due to lack of protein in the hair, several hair follicles become soft and brittle and begin to break down. Coconut oil contains lauric acid which allows hair to absorb oil more easily. As a result, the hair regains protein and the hair follicles become stronger. Regular use of coconut oil greatly reduces hair loss and promotes healthy hair growth. We recommend using Parachute Advansed with Vitamin E, as it combines the mentioned coconut oil benefits with the strengthening power of Vitamin E to ensure the hair grows strong, long and doesn't break again!
Now that we have given you these tips for hair loss prevention and healthy hair growth, it is time to put them into use and get your hair back to its natural beauty! Don't forget to enjoy the process and pamper yourself while applying these tips!
Explore our blog section to read more about topics such as Home Remedies For Hair Fall In Women, how to stop hair fall, and so on to get rid of hair fall & make your hair thicker & stronger.